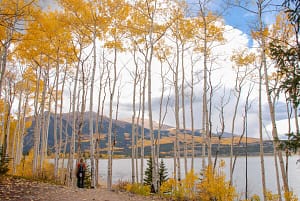 As the last of the leaves fall from the aspen trees, fewer and fewer outdoor adventurers head out camping in the Colorado mountains. The cooler temperatures and less predictable weather make tent camping a bit too rustic for some. But don't let the chilly weather deter you from getting out and reveling in the change of seasons.

Before winter covers the ground in a seemingly ever-lasting layer of white, head to the great outdoors to enjoy one more weekend under the stars. The cool, crisp fall weather is great for a glamping trip.
Why You Should Replace Fall Camping with Luxury Glamping
Fall is a magical time in the Colorado wilderness. With summer travelers back home and the winter ski lovers yet to come, fall explorers find smaller crowds. This makes fall one of our favorite times of the year for romantic trips into the woods.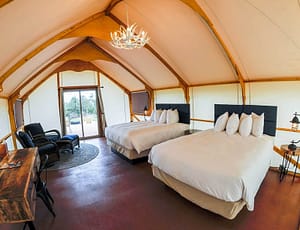 The weather during this time of year is usually pleasant enough to allow you to get out and enjoy many of the same activities that you can during summer. You can try your hand at rock climbing, riding ATVs, mountain biking, or fishing. 
At night, you can sit around a campfire making s'mores and telling ghost stories around the fire. Yet, fall camping is much more challenging than summer camping. It requires greater preparation, lots of gear, and plenty of layers. 
Fortunately, you can enjoy all of the benefits of the campfire with much greater comfort if you opt for a fall glamping experience. Swap out your sleeping bag for a soft, warm, luxurious mattress. Ditch the leaf-littered ground for heated floors. End your day with a toasty shower before you slip under the covers for the night.
Spending your nights in a glamping tent is much more luxurious than a camping tent during chilly weather, but it is not the same as staying in a cabin or hotel. When the temperature drops, you will want to prepare for your glamping trip to ensure that you have a good time. Follow these tips to stay comfortable during fall glamping.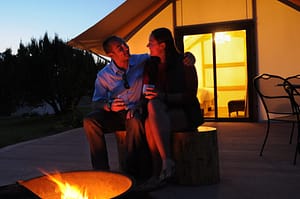 When you're out hiking or mountain biking during a sunny fall day, it can get quite toasty. But as the sun sets and clouds roll in, you will want to be dressed in sufficient clothing for a cold night. 
Most glamping tents are not fully heated, meaning that you will want to bring enough layers to stay warm. Gloves, hats, coats, and scarves are all solid choices when heading to the mountains during the fall season.
Tip #2: Enjoy a Warm Shower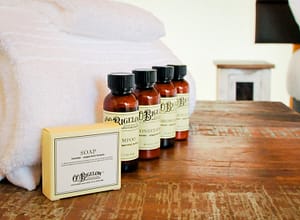 If you are glamping at the Royal Gorge Cabins glampsites, you will have plenty of hot water at the shared shower house. A steamy shower can be just what you need before you slip under the covers or when you wake up nice and early in the morning.
Tip #3: Check the Forecast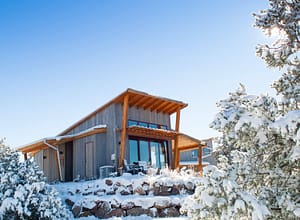 Glamping can be lots of fun in the fall, but it is usually much too cold in Colorado for winter glamping. Weather in the mountains can be unpredictable. Be sure to check the forecast and plan your trip for when the weather won't dip below freezing. Once freezing weather has moved in, it's time for winter cabins, not glamping tents.
Tip #4: Contact Your Accommodation
Before you head out to your glamping vacation, be sure to contact your glampsite's hosts. They can fill you in on how the weather has been, what their accommodations are like, and what you should bring with you to make your stay comfortable.
A fall glamping trip is a fun way to experience the change of seasons in the beautiful Colorado mountains. Glamping tents are much warmer than typical camping accommodations—but don't forget to pack layers to stay warm during chilly nights.