The Ideal Cabin Rentals for Families
Our spacious two-bedroom cabins with king beds make this large cabin rental, the Double King Cabin, the ideal choice for families. With modern amenities and spectacular views, the whole family will enjoy their stay.
With plenty of sleeping room, 3 flat screen TVs, and a kitchenette that's fully equipped with all the supplies you need to cook your family's favorite meals, this is a great cabin for kids and parents alike. Enjoy dinner in your private outdoor dining room as you recap the day's adventures before turning in to your separate sleeping spaces.
What you'll love about our family cabins
Our cabins offer the perfect balance of a Colorado experience – remote but close to everything, luxury yet rugged, and adventure combined with relaxation.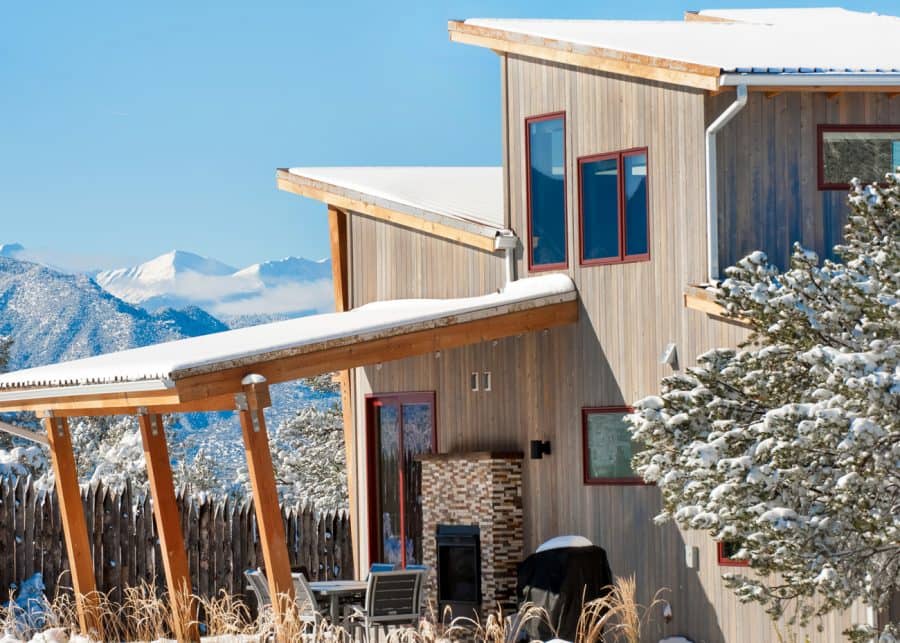 Our two-bedroom cabin rentals for families are available 365 days a year so you can enjoy the rivers of Colorado in summer or the cozy escape to winter solitude. Prices vary based on time of year.
Our Double King Cabin is the best cabin for families with kids with 216 more square feet than our Single King Cabins. A second bedroom and additional half bathroom allows everyone to kick back and find their own space to relax.
Location, location, location
You'll be nestled in the heart of the Arkansas river valley with unbeatable mountain views. White water rafting, ziplining, historic train rides, hiking, biking, or the famous Royal Gorge Bridge are all just out your backdoor.
Our cabins are located just outside of Cañon City, Colorado, close to the Arkansas River and Royal Gorge Bridge and Park. Take in panoramic views of the Sangre De Cristo mountains from your doorstep. It's the perfect basecamp for all of your Colorado adventures.
From wet and wild to chill and mild, there's so much to explore in the Pikes Peak and Cañon City region.
A few of our favorite family activities