Crisp morning air and aspens changing from green to bright yellows, rich oranges, and vibrant reds tell you that fall has finally taken its hold in beautiful Colorado. 
Fall is many people's favorite season in Colorado. By this time, scorching summer temperatures have generally become a thing of the past and snow has begun to fall high up in the mountains, slowly prepping our slopes for ski season. 
With the gift of four distinct seasons, the ideal Colorado experiences shift throughout the year. If you and your friends and family are looking for a way to get out and enjoy fall in Colorado, you've come to the right place.
The Best Fall Activities in Colorado
1. Check Out the Fall Foliage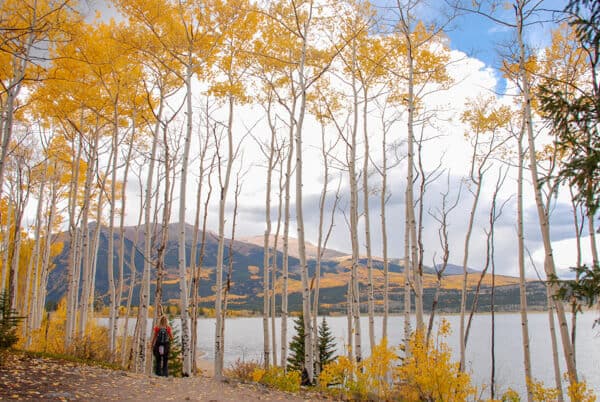 One of my favorite fall activities is embarking on a long, scenic drive that tours some of the best places to see the leaves change color. When you find somewhere particularly beautiful, find a parking spot and take a hike or practice your photography skills. 
Colorado Come to Life shares a list of some of the best color drives to take during fall. You will find short and long drives all around the state that you can choose from. 
When should you set out to see the changing colors? This varies by year due to the weather, so do some research before you head out to ensure that you're going at the right time. Typically, the best times range from mid-September through mid-October. There is no one time that is best for the whole state as altitude and regional weather will impact when you'll find the peak fall colors.  
Colorado is home to many farms that grow spectacular pumpkins. Visit a pumpkin patch with your family to pick out the best pumpkins for carving. Some of these pumpkin patches have weekend events or festivals that include carving contests where you can see pumpkins turned into impressive canvases. During these festivals, a scary corn maze is usually not so far away. 
When you get home, you and your family can spend a day carving the pumpkins and decorating your home for Halloween. As long as the pumpkins last, you will have a visual reminder of a fun, family-filled fall weekend.
3. Explore the Sand Dunes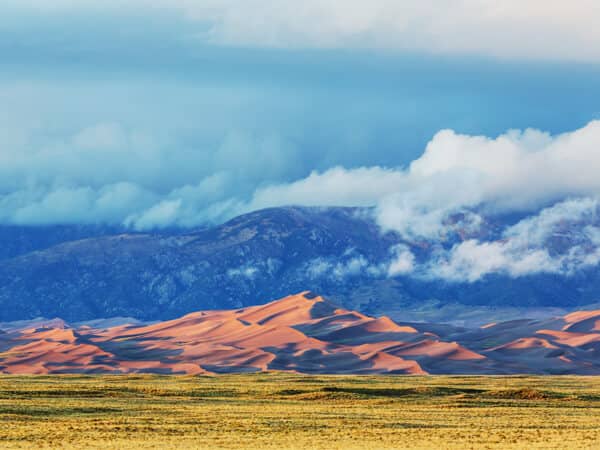 Fall is a great time to visit the Great Sand Dunes National Park, the home of the highest sand dunes in North America. At this time of year, the exceptionally toasty weather has passed, allowing you to explore without getting too hot during your fully exposed hiking or sandboarding. 
It's about a four-hour drive from Denver, so it can be fun to enjoy the whole weekend exploring the area. This same park houses many miles of hiking and biking trails in diverse landscapes ranging from alpine forests and lakes to grasslands and wetlands, making it a great area for outdoor lovers.
4. See a Concert at Red Rocks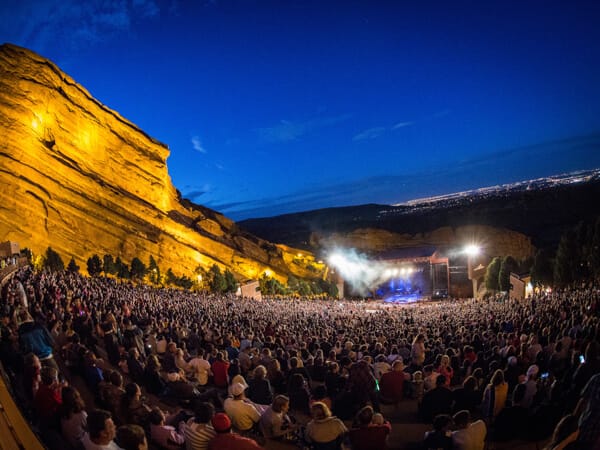 Red Rocks Amphitheatre is one of the most well-known amphitheaters in the world. The bright red rocks that embrace you on each side create amazing acoustics and a beautiful canvas for the changing colors of sunset during nighttime concerts. As the sun sets behind the amphitheatre and paints the sky over Dever, concert-goers get to enjoy a truly unforgettable experience.
Because Red Rocks is both beautiful and has amazing acoustics, it's a popular venue for some of the biggest-name artists around for many genres, from jazz and classic rock to electronic music. Just this fall you can see Greensky Bluegrass, Above & Beyond, Greta Van Fleet, and Vampire Weekend.
5. Go On a Hike or a Bike Ride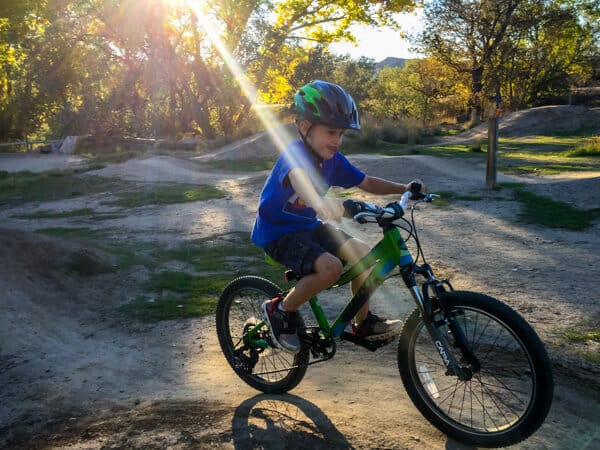 Hiking and biking aren't just summer activities. When you reach a lookout during fall, you are often met with not only rich greens but also a variety of yellows, oranges, and reds. Plus, the weather isn't quite so hot, which is preferable for those of us who aren't all about the heat. 
Another benefit of fall hiking and biking? The crowds are usually a bit less dense than during the summertime, allowing you to enjoy the serenity of nature. 
Just remember, fall weather in the mountains can be unpredictable. Some days may call for shorts and a tee-shirt, others winter boots, coats, and scarves, and others can require a little of both. Be sure to check out the weather forecast the morning of your outdoor adventure and bring extra warm gear just in case.
6. Go Glamping or Rent a Cabin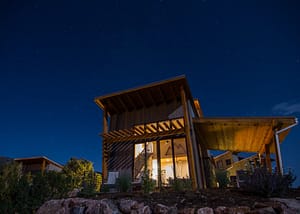 Unless you are someone with the right gear, camping is usually a summer-only activity in Colorado as the temperatures in the mountains during fall can easily dip below freezing. This weather, however, is ideal for renting a cabin or going glamping. 
Because the summer is over and ski season hasn't yet hit, fall is a great time to visit the mountains without the large crowds. You can go hiking, mountain biking, and site-seeing during the day and enjoy the crisp evening in a luxury cabin at night. Here you can curl up in front of the fire and enjoy the starlight on clear nights.
If you can't make it to Germany this fall to celebrate Oktoberfest, there is no need to fret. Starting Labor Day Weekend and going through the middle of October, you can find Oktoberfest celebrations across Colorado. These allow you to enjoy food, games, music, and beer that all center around the German Oktoberfest celebration. 
These celebrations can be a great excuse to get out and party for the night or a whole weekend! Click here for a long list of the different Oktoberfest celebrations happening in Colorado this year.
Colorado is blessed with four distinct seasons, each of which offers some unique fun to be had. Get out and enjoy fall in Colorado with your family before the cold weather hits. You can enjoy not only the leaves changing color, but some great hiking and events to be had across our entire state.