While many people only think of winter activities like skiing for Colorado vacations, the summer months are also an incredible time to visit the Rocky Mountain State. From expansive wilderness areas and national parks to quaint mountain towns, Colorado has something for everyone. 
With the snow melting out of the high peaks, you have ample room to explore the mountains and cities in this incredible state. Grab your sunscreen, swimsuit, hiking boots, and travel guide, and check out the best vacation spots in Colorado.
Is Colorado Worth Visiting in the Summer?
With so many things to do, summer is the perfect time to visit Colorado. Between the natural beauty and vibrant culture of the state, you can have your choice of the perfect summer vacations in Colorado.
The Royal Gorge region is a must-stop for anyone visiting Colorado during the summer months. Featuring an awe-inspiring canyon, suspended bridge, and amusement park, the Royal Gorge is a dream for families and outdoor enthusiasts alike. This amazing 1,000 ft. deep gorge carved by the Arkansas River is sure to leave an impression on anyone. 
Since the Royal Gorge region is our home, we can direct you on the best trails to hike and bike in the area. When you go glamping with Royal Gorge Cabins, you can go white water rafting, fly fishing, or ATV riding all within a short drive of our lodging property.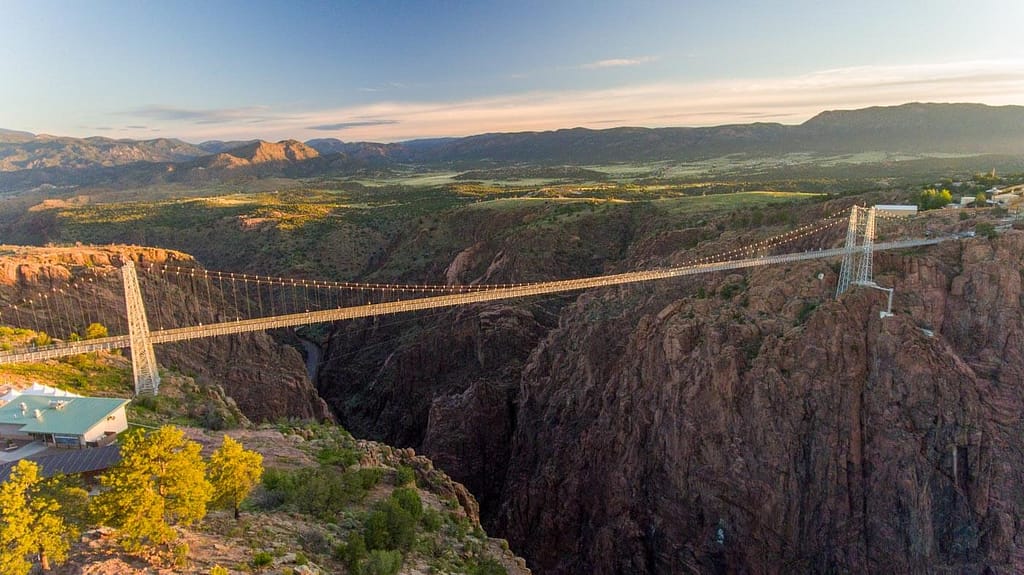 Located in the southwestern corner of the state, Durango is one of the best vacation spots in Colorado. This incredible town has a rich mountain culture and tons of amazing activities. One of the most famous attractions in the area is the Durango-Silverton Train – a narrow gauge railroad that cuts deep into the Rocky Mountains and connects these two iconic mountain towns. 
Located just to the west of Durango, Mesa Verde National Park offers some of the best-preserved Puebloan dwellings found anywhere in North America. When at Mesa Verde, be sure to partake in an interpretive tour – such as a guided hike to the Cliff Palace. It's a great option for families with kids and those who love history.
3. Rocky Mountain National Park
Rocky Mountain National Park remains one of the most popular choices for summertime vacationers in Colorado. Exploring this incredible park in summer reveals a stunning panorama of snow-capped peaks and crystal-clear lakes. Whether you are an experienced hiker or a newbie, you can explore diverse trails, spot wildlife, and bask in the beauty of this alpine wonderland. 
If you aren't sure what to do at
Rocky Mountain National Park
, be sure to visit a ranger station. Park rangers will give you all the info you need to get out and start exploring!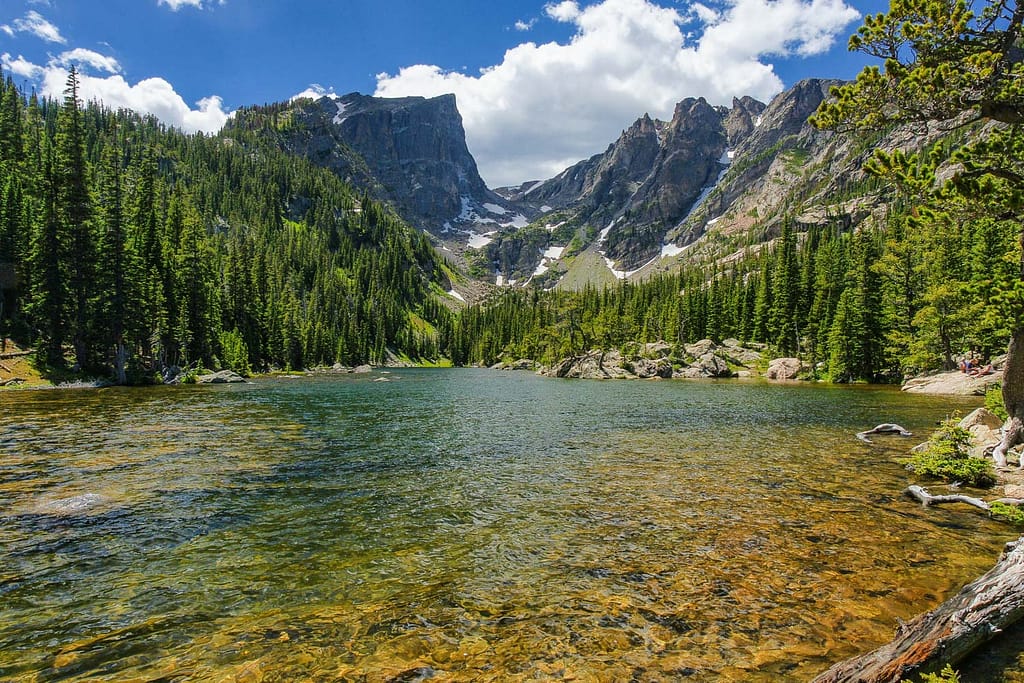 Colorado Springs offers the perfect balance between outdoor exploration and urban culture. From hiking the iconic Garden of the Gods to discovering the rich history of the
US Olympic & Paralympic Museum
, the city has diverse attractions to please just about everyone. 
Very few major cities have as many interesting places to visit within a short drive as Colorado Springs. From the towering expanses of Pikes Peak to the fine dining restaurants in Old Colorado City, you won't be bored in Colorado Springs.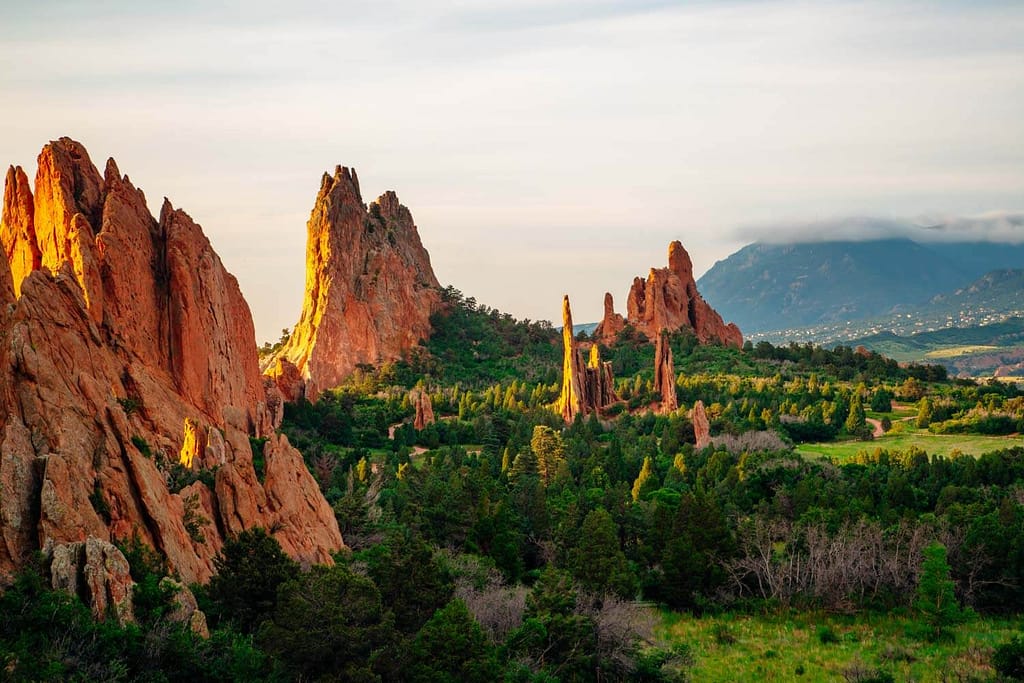 5. Great Sand Dunes National Park
Great Sand Dunes National Park and Preserve
is an extremely unique area that is sure to leave a lasting impression on anyone who visits. Located deep in the Rocky Mountains, the Great Sand Dunes formed from winds blowing across the San Luis Valley. In time, these conditions have created sand dunes that rise an incredible 750 ft. from the ground. 
The park is particularly popular in June when the crystal-clear waters of Medano Creek flow across the base of the dunes. There are also many popular hikes in the region, including Zapata Falls and the High Dune Trail.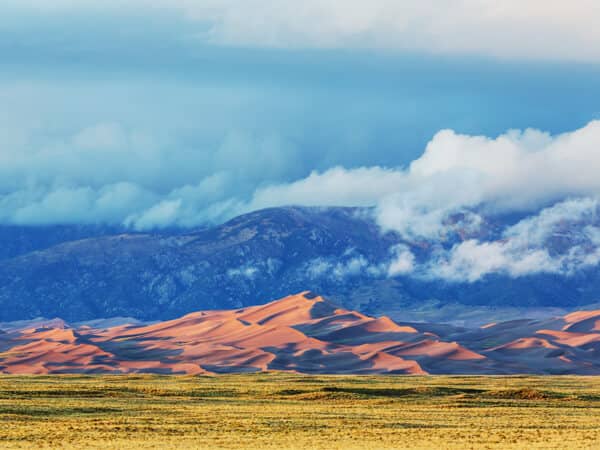 Breckenridge is a famous Colorado ski area and mountain town. When the snow finally melts from the slopes, Breckenridge transforms into an incredible summer destination with vibrant alpine landscapes, towering peaks, and fields of wildflowers. 
If mountain biking is your thing, you can ride the ski lifts and Breckenridge and get a heart-pumping ride back down to the base area. Many people also flock to Breckenridge during the summer for its quaint shops and amazing restaurants.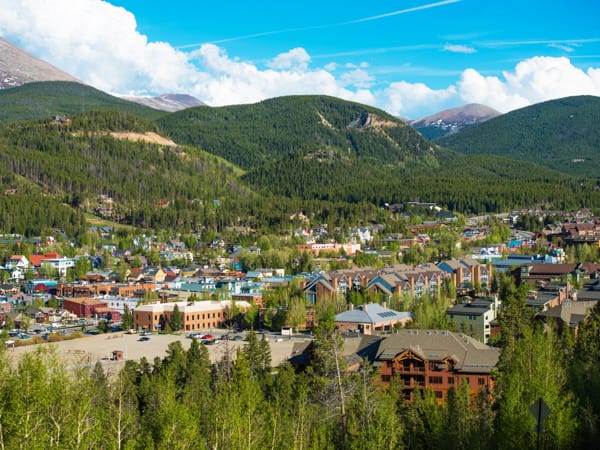 Ridgway and Ouray are hidden gems nestled deep in Colorado's picturesque San Juan Mountains. If you are really wanting to get away from it all, nothing beats a trip to southwestern Colorado. Enjoy dark night skies, bright stars, and endless hiking trails and jeep roads in this massive mountain range. 
Ridgway and Ouray are famous for their therapeutic hot springs, which offer the perfect way to relax and pamper yourself after a long day in the mountains. Don't forget to take a drive up the Million Dollar Highway to the neighboring town of Silverton.
8. Colorado National Monument
Exploring Colorado National Monument is a journey through dramatic red rock canyons and towering monoliths. If you are interested in geology, paleontology, and natural history, this National Park near Grand Junction Colorado is sure to impress. 
Visitors to Colorado National Monument especially enjoy exploring Rim Rock Drive—a great place to spot diverse wildlife and marvel at the geological wonders. There are also many great activities for kids, such as the Junior Ranger program.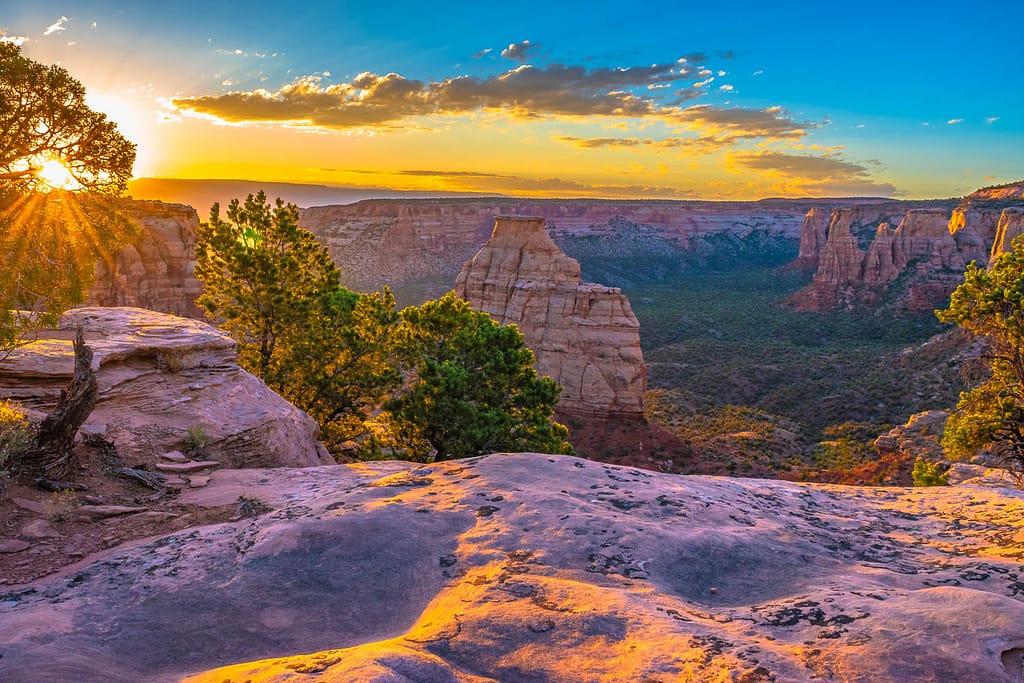 Glenwood Springs is a summer paradise that blends relaxation and adventure, making it a popular destination for family vacations. Located about 3.5 hours west of Denver, Glenwood Springs offers unparalleled access to the Roaring Fork Valley and its iconic towns of Aspen, Carbondale, and Basalt. 
Glenwood Springs is famous for its massive hot springs that bubble up from deep within the earth. If water adventure is your thing, be sure to check out paddleboarding or rafting on the Colorado River. Hikers also can't resist a visit to world-famous
Hanging Lake
located just outside Glenwood Springs.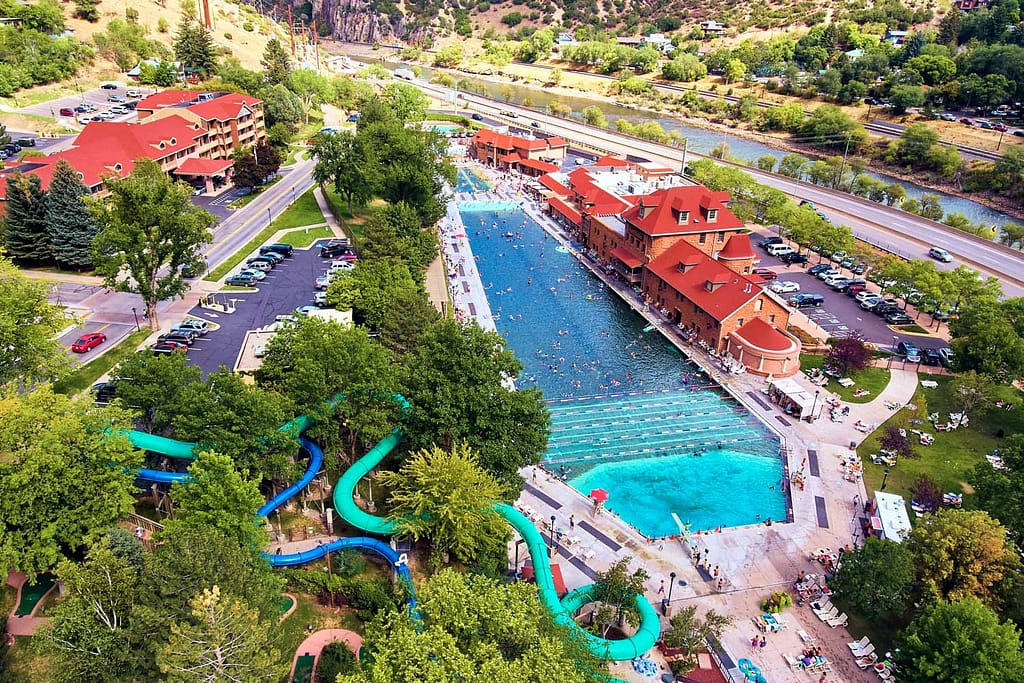 From professional sports to world-class concerts, the city of Denver is an entertainment mecca during the summer season.
During the summertime, Denver residents enjoy spending time on Blake Street, Market Street, and in Larimer Square for the nightlife. All of these bars, restaurants, and clubs are just a few blocks away from Coors Field, home of the Colorado Rockies. Additionally, some of the best food in the city can be found in neighborhoods like Rino, Five Points, and the Highlands. If live music is your thing, look no further than world-famous
Red Rocks Amphitheater
. Just 25 minutes away in Morrison, this outdoor stage brings in the world's best live acts every summer.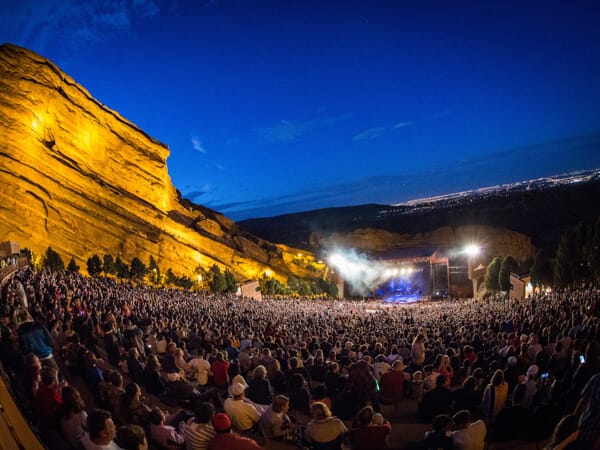 Ready for Your Summer Vacation in Colorado? Royal Gorge Cabins Offers a Central Location for Your Adventures
Planning summer vacations in Colorado can be tough, but we're here to help! Located just outside of Colorado Springs, Royal Gorge Cabins has a variety of luxury cabin rentals and glamping tents to choose from. Our rentals are minutes away from some of the top destinations in Colorado, giving you a chance to explore some of the best nature that the state has to offer.
Book your stay now and embark on an unforgettable journey in the heart of Colorado's scenic wonders. Don't miss out on this incredible opportunity to create lifelong memories.