You're planning an escape into the glorious wilderness where you can spend your days adventuring and your nights surrounded by the quiet and solitude offered by the great outdoors.
You've narrowed down what you want to do, but the question of where to stay is much more complicated than it was five or ten years ago. Rather than deciding between a cabin or camping, you have a newer, intermediary choice: glamping.
So, which is right for you?
In this article, we are going to help you decide just that. By the end, you will have all the information that you need to find the best place for you and your loved ones to rest your eyes in preparation for your days full of exploring.
Camping: An Ideal Choice for Nature on a Budget
If your childhood was anything like mine, you have fond memories of nights spent camping surrounded by the forest canopy. Learning to make s'mores over the fire, tracing the constellations that sparkle above, and having your own tent for late-night bonding with your siblings or friends.
Maybe you continued camping as you grew older, or maybe you took a hiatus, but feel the call of the wild pulling you back in.
When it comes to camping, the benefit is clear: maximum nature and minimal cost. Nothing rivals sleeping in the middle of nature, hearing the wind at night and the birds singing songs in the morning. Furthermore, camping is a great way to really disconnect from it all and fully immerse yourself in nature.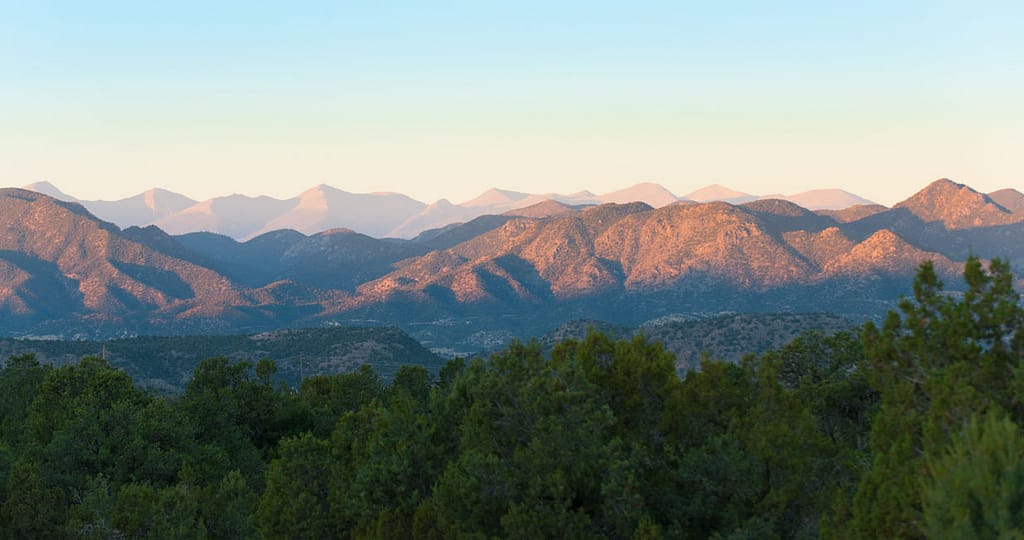 One of the biggest drawbacks of camping is the amount of work that it requires. Setting up your campsite when you get in necessitates planning, equipment, and time. Plus, if you have a large group coming with you in your vehicle, it can be tough to fit the necessities in.
And what if you aren't normally a camper and don't have the proper equipment? Buying tents, sleeping bags, sleeping pads, and coolers can far exceed what you would have paid for a few days at a glampsite or cabin. Unless you're planning on camping often, the investment might not be worth it. Plus, few setups are as comfortable as a plush mattress.
Another drawback is the unreliability of the weather. Even if you have the best equipment and have everything set up during good weather, excess rain or wind can be a real stick in the mud when trying to enjoy a good camping weekend.
If this is one of the first camping trips that you're going to plan, you might not know exactly how to start planning. The first thing is deciding where you want to camp.
There are organized campsites that have firepits and bathhouses ready, doing some of the preparation work for you and providing a bit of comfort. These can cost you a small amount of money per night, generally somewhere around $15-50/night.
Another option is going off the grid a bit and finding a free spot to set up your tents. This can be a bit tricky without some previous research into where you are and are not allowed to camp, and where the best free sites are.
Cabins: A Solid Choice for Those Looking for Maximum Convenience and Comfort
Staying in a quaint cabin in the woods is something of bedtime stories and fairy tales. You can envision log cabins made from locally sourced wood providing you with a comfortable home-away-from-home.
Probably the most unique benefit of renting a cabin is that they're available year-round, so you can enjoy your stay no matter the time of year. Additionally, cabins offer the ultimate in luxury, prioritizing both comfort and amenities.
Luxury cabins provide you with:
Bathrooms with running water

Fully equipped kitchens, allowing for quality home-cooked meals

Wi-Fi that's dedicated to each cabin, so you aren't sharing bandwidth with other guests

TVs and cable

Climate control (heat and AC)

Cozy double-sided fireplace

Private patio so you can still enjoy the outdoors

Solid walls that allow noise control and privacy
Cabins are your most expensive option, and the experience is closer to a hotel experience than a camping one. While you will still be surrounded by nature, you won't feel like you're in nature (for some, this is a benefit!).
Glamping: The Best of Both Worlds
Glamping is growing rapidly in popularity these days. It appeals to anyone who wants both the comfort and ease of cabins with the outdoor immersion offered by camping.
Glamping tents can provide you with the perfect combination of comfort and the outdoors. You will have a plush bed with luxury linens, all the towels that you need, and access to a bathhouse with warm showers and flushing toilets. Some tents have climate control with both heating and cooling, and you are completely protected from rain or wind.
Additionally, you won't have to lug around camping supplies, just the food that you want to eat and your everyday necessities.
Most appealing, you get all of this while getting to fully experience nature! You can make s'mores over your personal firepit and stargaze from your private porch.
There aren't many drawbacks to glamping. For those who love camping, it's not quite as rugged and hands-on, and it is pricier. For those who are more cabin-people, you might wish that you had a full kitchen or private bathroom.
Should You Choose Camping, Glamping, or a Cabin?
Now it's time for you to decide which of these three options is best for you. If you're an avid outdoorsman (or woman), camping is always a solid option. If you're someone looking for the ultimate in luxury and comfort, cabins are the way to go. Glamping is for those of us who enjoy luxury but would also like to experience being one with nature.
No matter your choice, we have the place for you and your family. Check out our campsites, glampsites, and cabins for your adventures around Cañon City and the Royal Gorge area.