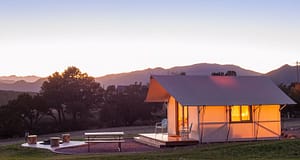 It's finally time to escape from the hustle and bustle of the city and immerse yourself in nature. When you go glamping, you and your family get to enjoy the adventures that wilderness allows all while living in the comfort of a luxury glamping spot that's ready and waiting for your arrival.
With your home-away-from home all taken care of, you have only one job: to have a good glamping trip. This begs the question, what should you do during your weekend glamping retreat?
We've put together a list of our top ten things to do when you're glamping, including things to do at your glampsite and in the surrounding areas.
1. Make S'mores Over the Fire
When I envision camping, the first thing that pops into mind is spending quality time around the fire, as it crackles into the crisp night air. What better way to enjoy a fire than to make a camping classic: s'mores?
If your glampsite has a campfire, bring along the fixings that you need for a gooey, chocolate-filled smore for every night of your weekend glamping trip.
Bring a book and lay on a blanket on the grass, looking up and watching the clouds paint pictures overhead. When you're given an opportunity to unwind, take advantage of it and spend some of your weekend relaxing to the fullest of your ability.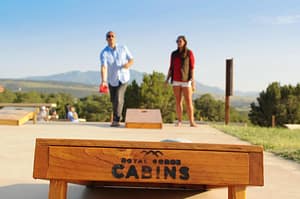 If you're going glamping with friends or family, bring a deck of cards or some boardgames and end your night with some fun competition. Maybe you can teach your kids how to play chess or have an all-night Monopoly tournament.
Your glampsite may even have some classics on hand. Call ahead before you pack your games as there might be some already waiting for you.
4. Go Fishing and Catch Your Own Food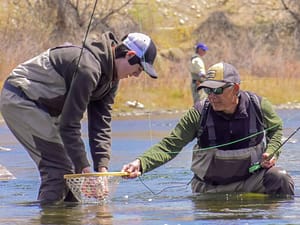 Have you ever had a freshly caught trout from the crystal-clear, freshwater that runs through the Rocky Mountains? If so, you know the buttery richness of the catch-of-the day.
Whether you're a pro angler or a complete newbie, fishing can be a great activity to connect with nature, and, if you're lucky, a satisfying addition to your campfire dinner. Either bring your own poles and lures, find a local rental shop, or take some fly-fishing lessons to try your hand at feeding your family from nature's bounty.
In Colorado and around the US, there are national parks lined with many thousands of miles of hiking trails. Hiking is a fun way to get exercise and explore the unique wilderness located near your glampsite. You might even be lucky and see an eagle soaring overhead or deer delicately eating the leaves off of bushes near the path.
6. Go White Water Rafting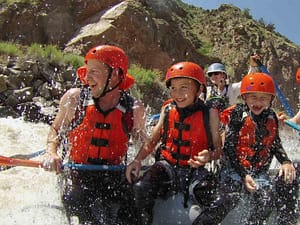 White water rafting is an adventure great for any level of outdoorsman (or woman). Across the US, there are many group rafting outfitters that can help you plan the trip best for you and your family. This might be a gentle float down a river, or a heart-pounding adventure best suited for the fit thrill-seeker.
7. Explore Nearby Attractions
Glampsite are usually located near lots of fun activities! Do some research into the area that you're visiting to discover nearby attractions, or chat with locals once you arrive. You might find historical landmarks, beautiful drives and scenic outlooks, horseback riding, wine tastings, train rides, jeep tours, old mining towns, wildlife viewing, and more.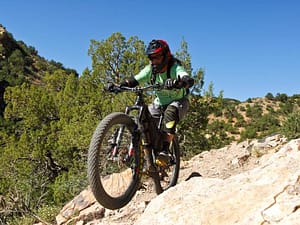 Bring along your mountain bike to add some challenge and excitement to your local exploration. Feeling the wind against your skin as you rush down thrilling sections of biking trails is one of the most exhilarating ways to do some site seeing near your glampsite.
Don't have a mountain bike? Rent one! Most mountain towns and areas with glampsites will have a local shop that rents out bikes for the day.
If you want to eat at your glampsite, be sure to bring along plenty of food perfect for cooking over a fire. Some great options are steaks, chopped up veggies in aluminum foil, corn on the cob, and skewers packed full of peppers, onions, and shrimp.
Be sure to check with your glamping rental provider to see what your fire setup is to determine what you need to bring. You might need fire-safe cooking equipment like cast-iron skillets and aluminum foil, or there might be a grill station that you can use.
10. Enjoy a Local Beer or Wine by the Fire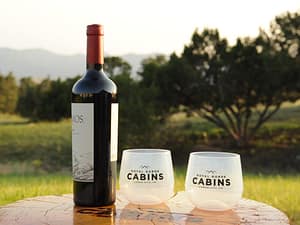 If you're over 21, a local craft beer or wine can be a great addition to your nighttime campfire time. Explore during the day and find different local beer, wine, or liquor that you can bring back to your glampsite and enjoy at day's end.
What Should You Bring with You Glamping?
Every glampsite, and glamper, is a bit different. First things first, you'll want to find out what your glampsite provides and what it doesn't so that you can be fully prepared.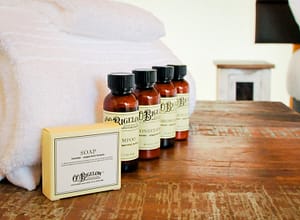 For example, if there's a fire pit, you're going to want firewood! Check and see if it's available for purchase on site, or if you're going to want to bring your own.
Similarly, some people go glamping to escape from modern tech, but others would prefer that their computers and phones were still 100% usable. See if your glampsite has outlets and Wi-Fi so that you know what to expect and plan the best trip for you.
Additionally, see what local restaurants and grocery stores are around and bring any other food, snacks, or drinks that you'll want during your stay.
Planning Your Weekend Glamping Trip in Colorado?
Located just one hour outside of Colorado Springs and two hours outside of Denver is an ideal weekend glamping destination: Cañon City. It's home to Royal Gorge Bridge & Park, where you'll find panoramic views, a gondola ride, zip lining, a sky coaster, and more fun for the whole family.
What's more, this part of Colorado is epic for outdoor lovers. You can experience some of the best white-water rafting, gold medal fishing, hiking, and mountain biking across the US.
Glamping in Cañon City is a great way to escape the city and enjoy the gorgeous Colorado weather surrounded by panoramic mountain views, your own campfire, and an outdoor playground like no other. Give us a call today if you'd like any help planning a glamping vacation you won't soon forget.