While everybody loves a good vacation, it takes a certain touch to maximize these experiences and create memories that last a lifetime. Parents especially are well-advised to take their time planning Colorado vacations for families. 
Luckily, Colorado has tons of family-friendly getaway options that cater to various age groups. Even more, Royal Gorge Cabins has a variety of Colorado cabin rentals that offer comfort, convenience, and amenities suitable for all family members.
Is Canon City Worth a Visit?
There are tons of fun things to do in Canon City. Unlike crowded parts of Colorado like Rocky Mountain National Park, Canon City is an undiscovered playground for the outdoors. Within just a short drive from Royal Gorge Cabins, you have easy access to outdoor activities like rafting, biking, hiking, trail running, and fishing. There are also world-famous attractions nearby like the Royal Gorge, Pikes Peak, and the Arkansas River. It is a perfect choice for kid-friendly Colorado vacations.
Choosing the Ideal Cabin Rental
A key part of planning Colorado vacations for families is choosing the right cabin rentals. There are a few key considerations to weigh in this process.
Generally speaking, the cabins at Royal Gorge Cabins sleep between 2 and 4 guests. For larger families, we have our Piñon House rental property that sleeps up to 10 guests. We also have cabins that feature a shared grassy space and patios that face one another. By renting multiple adjacent cabins, you can create a large space for people traveling together, but still get to sleep in different quarters.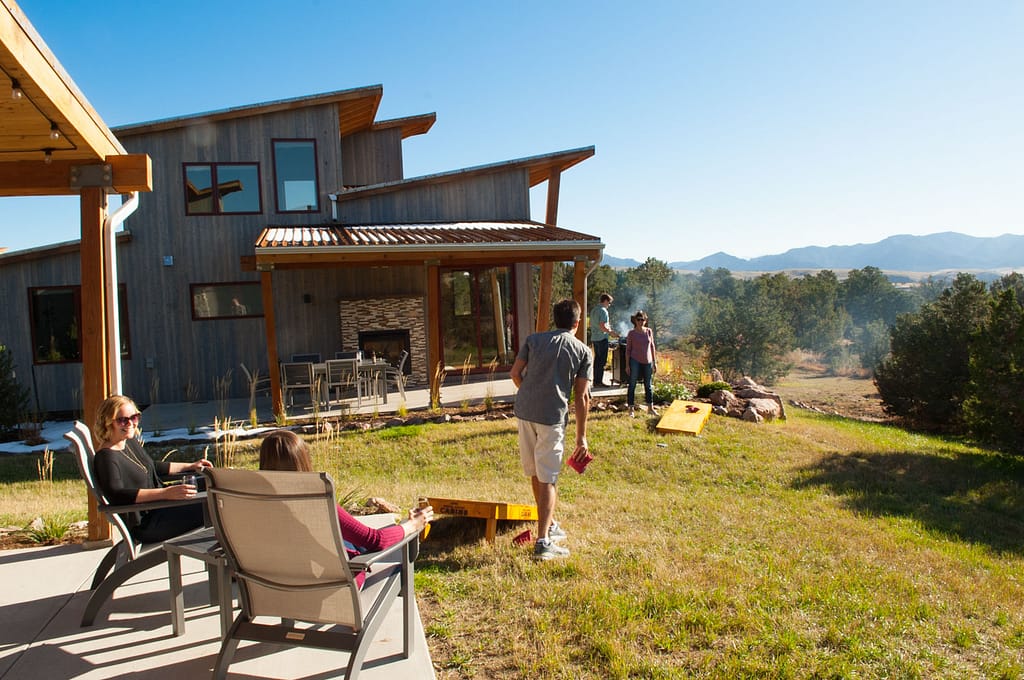 Understanding exactly what amenities are available in different vacation rental cabins is key to an enjoyable stay. Before booking, it's important to consider your family's preferences and needs. While one group might want a hot tub for relaxation, another family might require Wi-Fi so they can keep tabs on things at home. Options for cooking like refrigerators and grills should also be considered.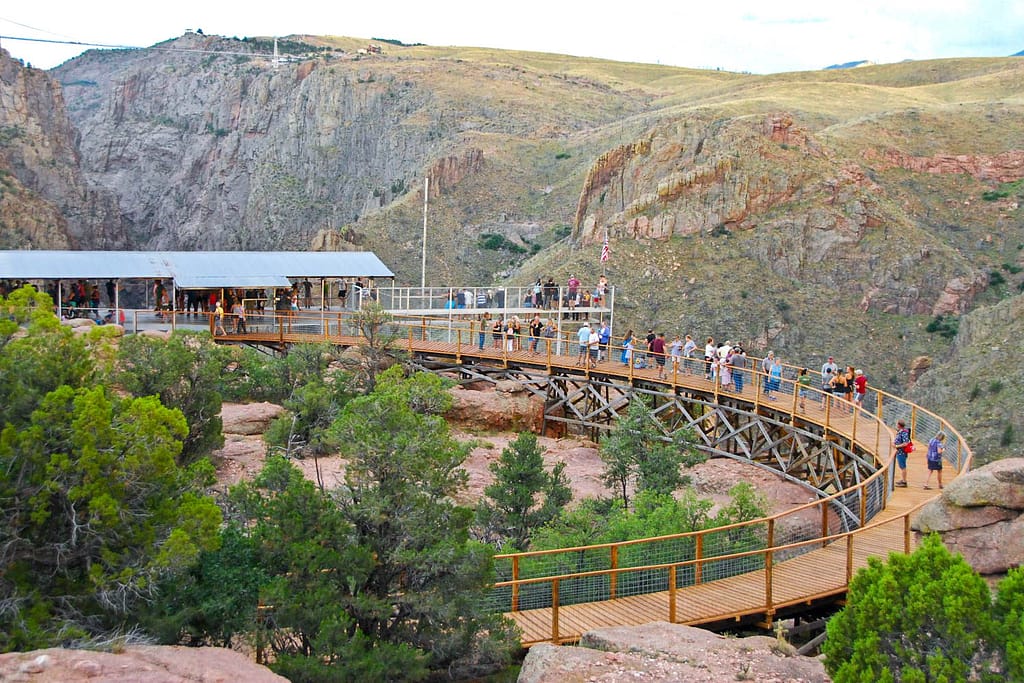 Booking a cabin with activities nearby is a great way to enhance convenience and maximize your leisure time. Since Colorado is such a large state, it's a good idea to understand local geography before making a final decision on lodging. Look for nearby attractions like hiking trails, lakes, or cultural sites to minimize travel. To illustrate, Royal Gorge Cabins is located close to the Royal Gorge Route Railroad and Dinosaur Experience, as well as several Cañon City hiking trails.
Especially if there are young children or elderly people in your party, safety and accessibility are paramount when selecting a cabin rental. In these situations, booking a cabin that is handicap-equipped can go a long way in ensuring a successful getaway. While campgrounds like Royal Gorge Cabins are located in extremely safe areas, it's still a good idea to ensure your cabin has secure locks as well.
Making the Perfect Colorado Family Vacation Itinerary
Due to our expertise in the Royal Gorge Region, we put together sample itineraries that our guests can follow to see the very best of the area. From Colorado Springs to Cripple Creek, Royal Gorge Cabins will steer you in the right direction. For additional advice on planning a Colorado vacation itinerary, see the below points of guidance.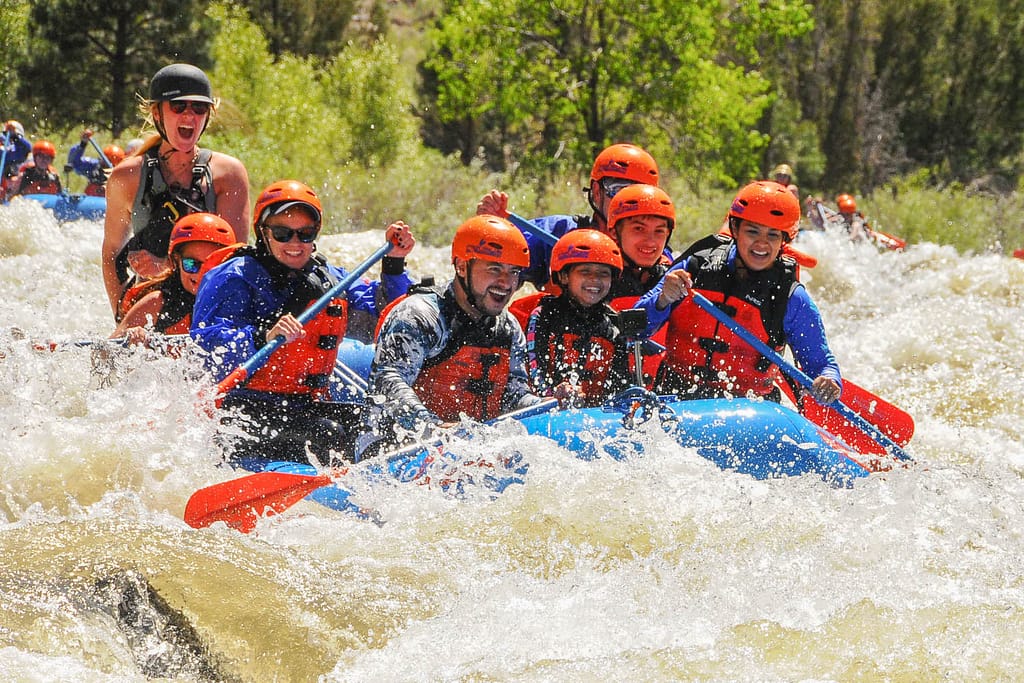 Balancing Activities for Different Ages and Abilities
Balancing activities for different ages and abilities on a family vacation is vital for ensuring a good experience on your trip to Colorado. When it comes to the mountains, matching activities to people's skills is essential for safety. Whether it be mountain biking or white water rafting, always select activities that everyone can enjoy
Including Schedule Flexibility
Incorporating schedule flexibility on a family vacation allows you to be spontaneous and adaptable as needed. In certain situations, overplanning a vacation can create stressful situations and burnout. By leaving some room for flexibility, you can more easily let things like weather and group energy dictate your days. After all, the most spontaneous adventures can sometimes be the most fun!
Mixing Adventure and Relaxation
Downtime is something that people tend to overlook when they vacation in a place as exciting as Colorado. While adventure fuels excitement and promotes exploration, it needs to be balanced with a bit of quiet time. Relaxation and stillness offer recuperation and a chance to unwind. In the end, finding the balance between stillness and activity is key.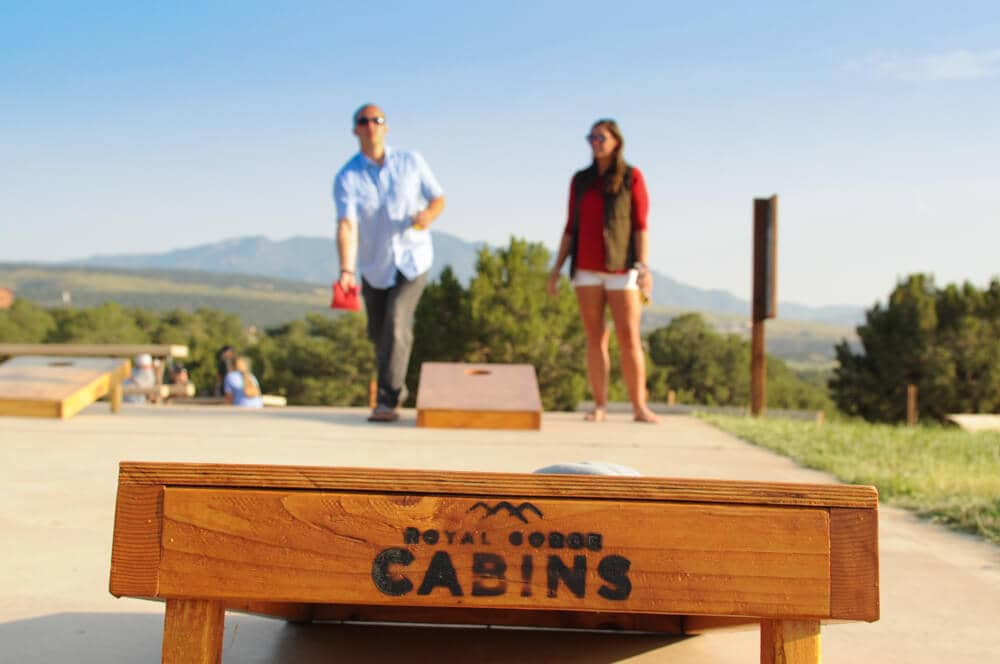 Book Your Next Trip with Royal Gorge Cabins!
Creating your Colorado family vacation itinerary? Royal Gorge Cabins not only provides the amenities you need, but is also close to some of the most popular attractions and destinations in the Colorado countryside. Book your cabin now or contact us for more information on Colorado vacations for families.