For visitors and residents alike, the state of Colorado is a world-class hiking destination. The towering heights of the Rocky Mountains give rise to a diverse array of ecosystems – each coming to life at different altitudes. From the alpine tundra of the high peaks, to the river valleys below, Colorado has an abundance of wildlife and natural features. 

Outdoor enthusiasts flock to Colorado to take on its challenging trails, as well as appreciate its incredible vistas. For hikers, the options are almost endless. Backpackers frequent the Colorado Trail, a 500-mile trail that connects Denver to Durango. Climbers take to mountains to hike Colorado's many 14,000 ft peaks – known as "14ers" among the locals.

Canon City, CO offers its own brand of wilderness excursions and world-class hiking. Whether you take the whole family to trails of Royal Gorge Park, or test your might on a climb of Pikes Peak, the Canon City hiking will not disappoint.
What's Unique about Canon City, CO?
Canon City, CO is located in an ecological crossroads. Situated along the Front Range of the Rocky Mountains, the region boasts high-alpine expanses as well as vast grasslands. These diverse ecosystems arise with the varying elevations of the region. Canon City is also close to a number of mountain ranges, including the Sangre De Cristos and the Sawatch Range. 
While the mountain splendor around Canon City is undeniable, the area is actually more famous for its water. Canon City gets its name from the Royal Gorge, a canyon carved 1,000 ft deep by the Arkansas River. Today, the Royal Gorge is home to world famous whitewater rafting and fly fishing. It also boasts an amazing theme park, as well as historical sites. 
Other notable outdoor features near Canon City include Browns Canyon National Monument and the Collegiate Peaks Wilderness. Within such diverse ecosystems, outdoor enthusiasts enjoy hiking, rafting, kayaking, hunting, fishing, biking, and more.
What are the Best Trails in Canon City, CO?
There are countless world-class hiking trails within a couple hours' drive of Canon City. However, the town also boasts some amazing hiking trails right outside its borders. These local trails offer good options for exploring the area, while avoiding hours of driving.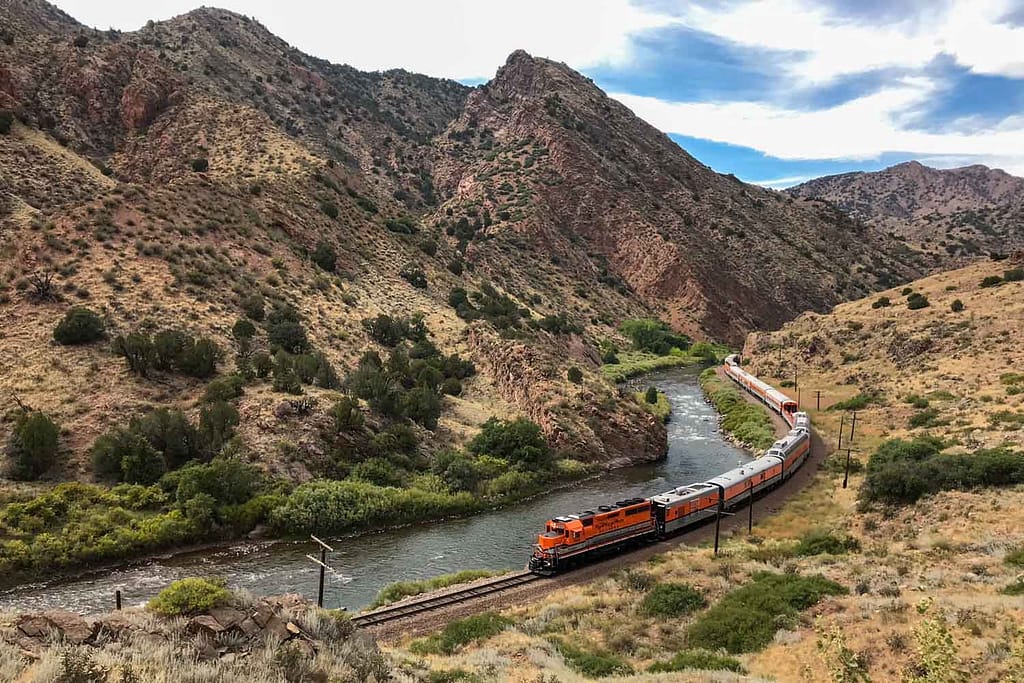 Tunnel Drive
Tunnel Drive Trail is a great choice for the whole family. The 3.8-mile trail is well groomed and marked. Tunnel Drive Trail runs along the Arkansas River and penetrates the mountains with several jaw-dropping tunnels. This trail is an incredible way to experience the grandeur of the Royal Gorge hiking. If you are lucky, you might even see some Bighorn sheep.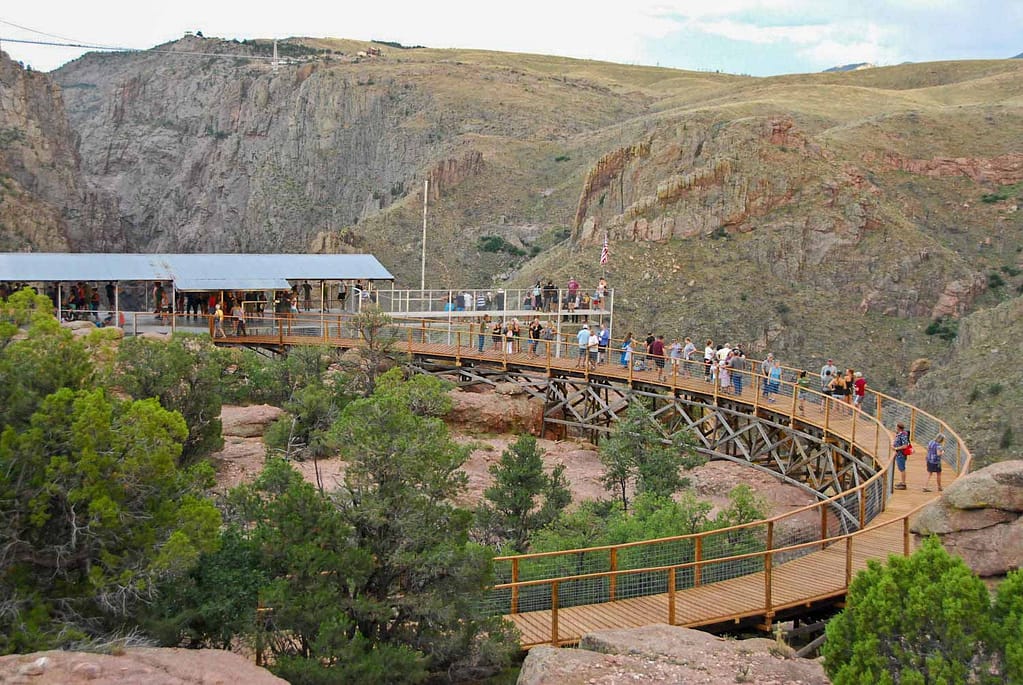 Royal Gorge Trails
The Royal Gorge Trails system is located near the Royal Gorge Bridge, about 15 minutes from Cañon City, Colorado. The most gentle of trails may be Point Alta Vista, a two mile out-and-back trail offering incredible views of the Royal Gorge and the famous bridge in the distance. Canyon Rim Trail is 1.7 mile trail offering superb views as well. Be prepared for a little more exposure on this hike as you follow the rim of the Royal Gorge for a portion of the hike.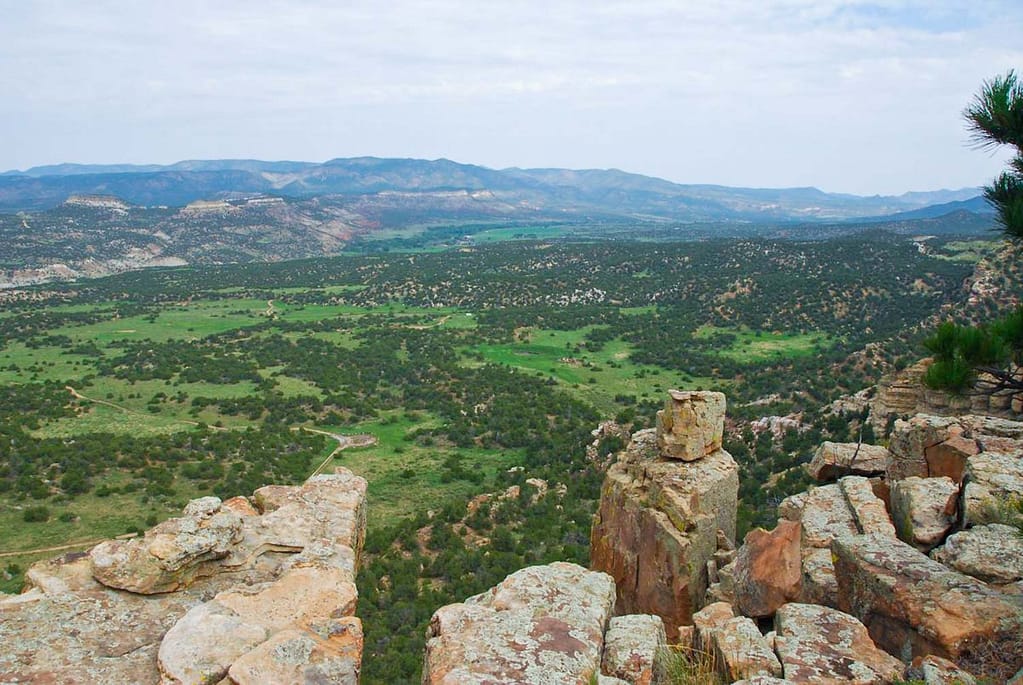 Oil Well Flats
Oil Well Flats features a large concentration of trails that are used by both hikers and mountain bikers. The trails in Oil Well Flats run through beautiful pine and pinon forest, as well as an extensive burn scar caused by a wildfire. You can choose from a variety of trails that challenge all skill levels. Depending on the hike, you can get great views of the Sangre De Cristo mountains and surrounding area.
What is Hiking Pikes Peak Like?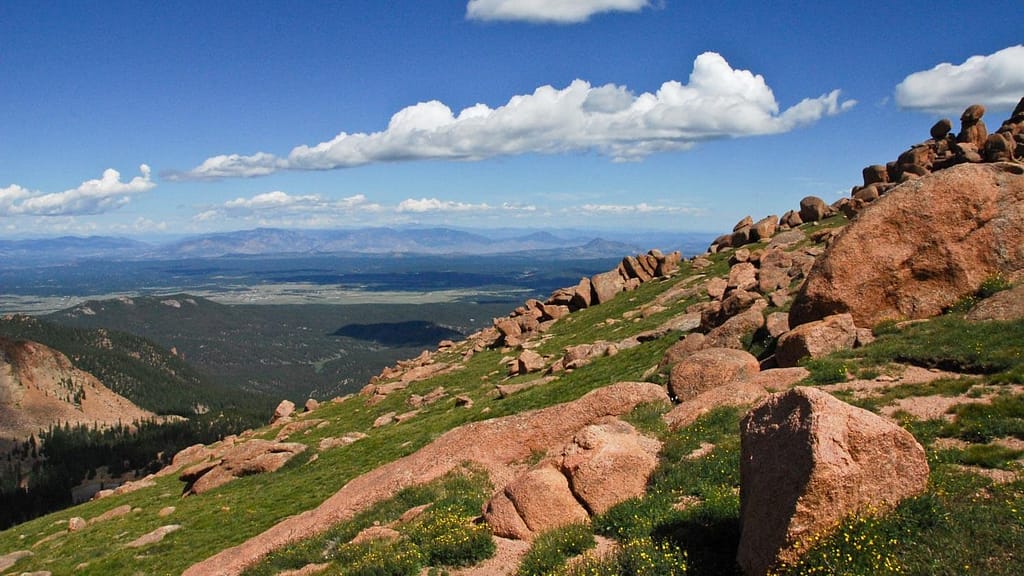 Colorado is home to more 14,000 ft peaks than any of the lower 48 states. Within its borders, Colorado boasts an astounding fifty-four 14ers. Of these, Pikes Peak and Longs Peak are the most famous, as they are easily viewed from the cities along the Front Range. In its own right, Pikes Peak is an iconic symbol for Colorado mountaineering. Even more, it's only a 1-hour drive from Canon City.  
Thousands of adventurers hike Pikes Peak each year. Some make it to the top, while many do not. To hike Pikes Peak, you start at the Barr Trail in Manitou Springs – a quaint mountain town just west of Colorado Springs. After leaving town, the Barr Trail climbs 7,600 ft over a 12-mile distance to finally reach the summit of Pikes Peak at 14,110 ft. Needless to say, this is a serious venture and should not be taken lightly.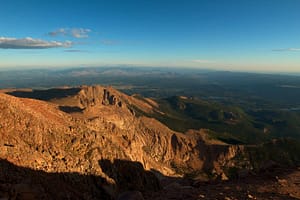 Depending on your fitness level and overall goals, the Pikes Peak summit hike takes anywhere from 1-3 days. If you decide to camp, you can take your choice of dispersed campsites along the Barr Trail. For more comfort, the famous Barr Camp offers bunkhouses, cabins, shelters, and tent sites. Located about ½ way to the summit of Pikes Peak, Barr Camp is a comfortable stop with running water, hot meals, and bathrooms. 
If you decide to hike Pikes Peak, please be cautious and do your homework. Beyond appropriate gear and fitness, you should also have the navigation tools and skills needed to get home safely. Even more, be sure to get an early start on your hike. In the summertime, Colorado is notorious for afternoon thunderstorms. These conditions are extremely dangerous in the unprotected altitudes of Pikes Peak. Therefore, it's always a good idea to be off the summit by noon.
What Should I Pack for Hiking in Colorado?
Due to the sheer diversity of climates in the Colorado Rockies, packing for a hiking trip can be quite challenging. Huge elevation changes give rise to massive temperature swings, and the mountains produce weather all-their-own. Therefore, it's not unusual to experience freezing temperatures and sweltering heat in a single hike in Colorado. 
Key items to bring on hiking trails in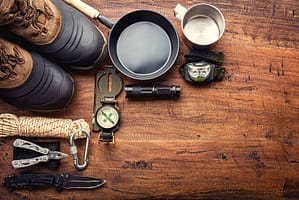 Colorado include: 
Rain gear

Extra water (or filter)

Compass

First aid kit

Knife or multi-tool

Headlamp

Survival blanket 

Comfortable footwear

Trekking poles

Sun protection (sunscreen & hat) 

Map (and GPS)
If you plan on hiking into extremely high elevations such as Pikes Peak, it is also recommended you bring a winter hat and gloves. Even in the middle of summer, these high altitudes often drop to temperatures below freezing.
Tired from a long day of hiking? We invite you to wind down at Royal Gorge Cabins. We love Colorado, and even more, we thoroughly enjoy sharing our knowledge of the state with our guests. For additional questions about hiking and exploring Canon City, please Contact Us.