Only 20 minutes outside of Colorado Springs stands one of America's most famous mountains—Pikes Peak. At 14,115 feet, Pikes Peak is one of 53 mountains in Colorado that tower over 14,000 feet (known as 14ers).

When you visit Colorado Springs, there's no missing this mountain. Its snow-capped peak is visible as you explore the city or when you drive here from Denver. The majesty of it beacons nature-lovers to travel to the top and see what the Springs looks like from 8,000 feet above.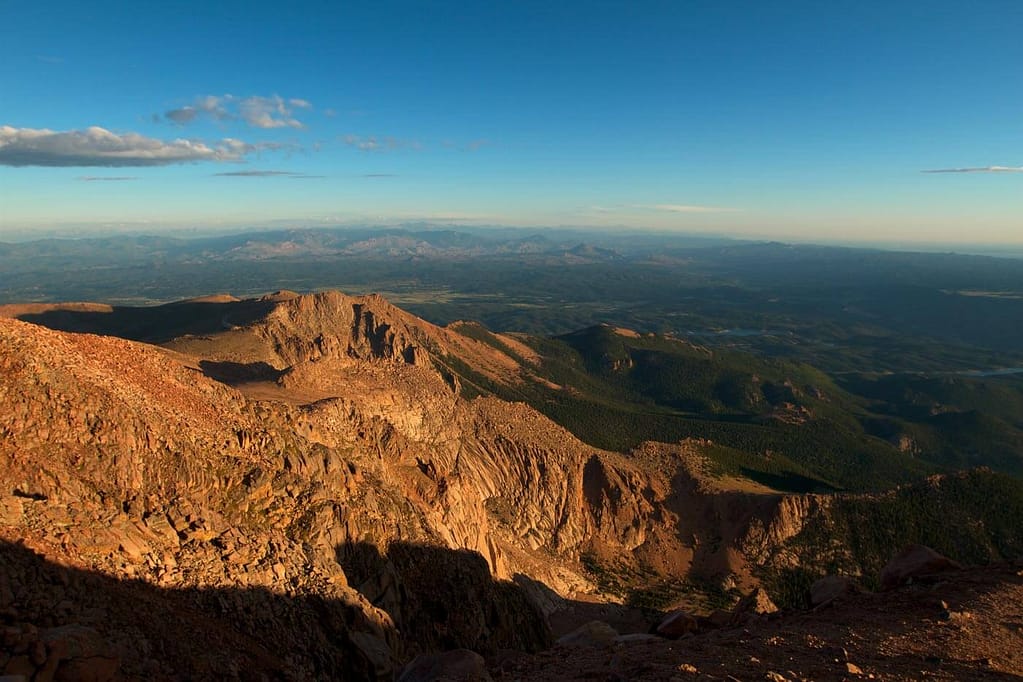 Why You Should Visit Pikes Peak
Pikes Peak is one of the quintessential sights in Colorado. The Summit House is known for its tasty donuts, and the summit itself for incredible panoramic views. Thanks to its proximity to both Colorado Springs and Denver, you can summit this 14er in a short and enjoyable day-trip. Not to mention, this is one of the few 14ers that you can visit year-round.
What Activities Are There to do at Pikes Peak?
Most visitors come to Pikes Peak to take in the views. Once you arrive at the top, it's time to take pictures, buy souvenirs, and enjoy a donut and a nice hot beverage.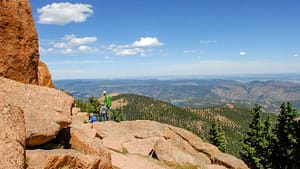 But that's not all you can do at Pikes Peak. At Pike National Forest, there are many trails to explore by bike or by foot. You can try your luck at fishing, or visit during the winter and trek around snowshoeing trails. 
In the surrounding Pikes Peak region, there are even more adventures to be had. You are a stone's throw from world-class rafting, rock climbing, caves, and more.
How to Summit the Mountain
Pikes Peak is one of the United State's most accessible 14ers. There are two ways up the mountain: by road or by trail.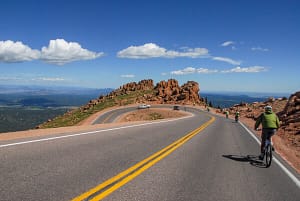 Pikes Peak Highway curves around the mountain as it brings guests to the summit. Along the route, there are multiple places that you can pull over to take photos, go on a hike, or do some fishing. For this reason, most visitors will drive themselves up the mountain. This gives you the freedom to take as long as you'd like.
But there are some benefits to having someone else take you up. First off, you won't have to decide who must drive up and miss some of the stunning views. Next, tours are led by passionate guides who can make the trip more memorable as they share history and stories. Finally, you can take a tour that drives you up to the peak and then leads your down on a fun-filled bike ride. We all know that the best part of a bike ride is going down!
For those who want to hike to the summit up Barr Trail, prepare yourself for a challenging hike—it's 13.5 miles up. Be sure that you're fit, acclimated to the elevation, and prepared before you try this. And you might want to find a ride back down. 
In the future, there will be a third way to summit Pikes Peak—the historic Cog Railway. Completed in 1891, the railway was once a popular way to reach the summit. Today, renovations are underway. Hopefully the next year or two will see the Pikes Peak Cog Railway open once more for a unique way to summit a 14er.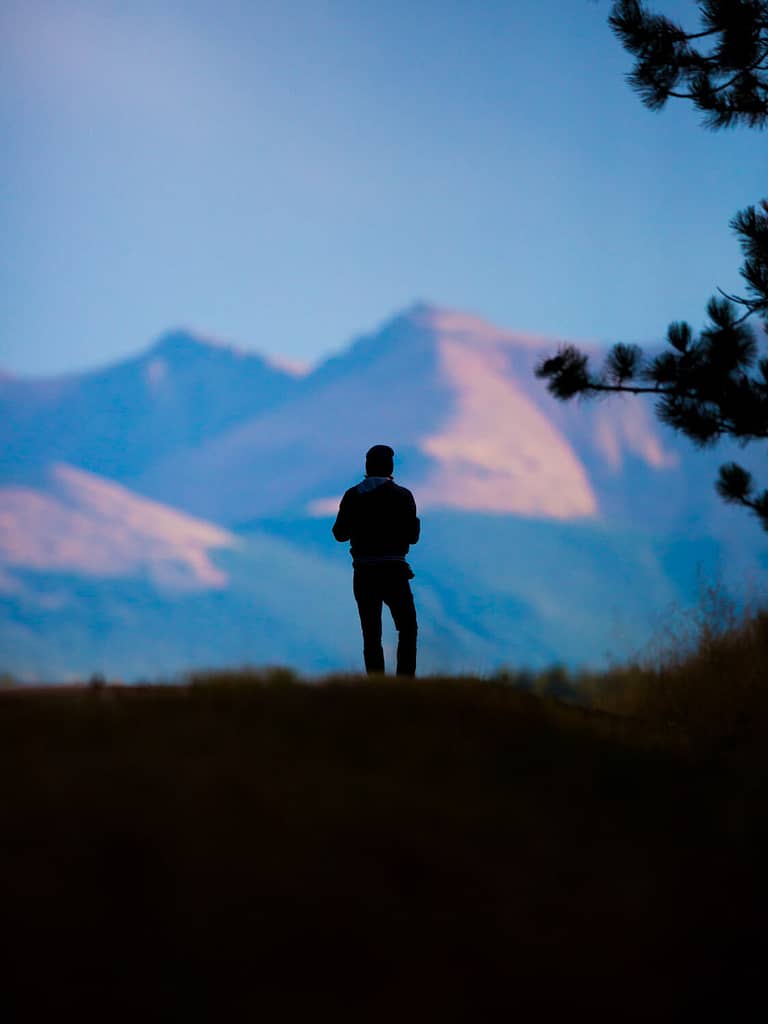 Where Can You Stay While Visiting Pikes Peak?
Pikes Peak is just 20 minutes from Colorado Springs, 90 minutes from Denver, and 60 minutes from Cañon City. Which Pikes Peak lodging option you choose should depend on what else you want to do on your trip.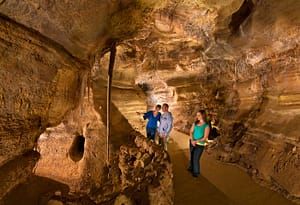 Colorado Springs is a city with a wonderful mix of city and nature activities. Spend your days visiting Garden of the Gods, Cave of the Winds, or challenging yourself with the Manitou Incline. Spend your nights indulging in tasty cuisine or exploring the city's nightlife. 
For visitors to Colorado, Denver is a must-see attraction. The state's capital has luxury hotels, ample shopping, and many restaurants and breweries for visitors to explore. And you can easily get to Pikes Peak if you rent a car for an outdoorsy day trip. 

Cañon City is the spot for those who've come to experience the outdoor adventures that Colorado is famous for. Home to world-class rafting, Royal Gorge Bridge and Park, and miles of biking and hiking trails, Cañon City has what nature lovers and thrill seekers are looking for.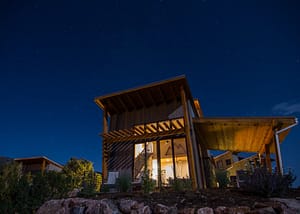 If you decide to visit Cañon City, we invite you to stay at the Royal Gorge Cabins. Our family cabins are a luxury option for families looking for a lovely combination of nature, adventure, and comfort. Located just ten minutes from the Royal Gorge Bridge and Park and 60 minutes from Pikes Peak, you can spend your days exploring and your nights snuggled in the comfort of our plush king-size beds.