Cripple Creek has a rich history, first as a mining town during the Colorado gold rush, next as a ghost town, and now as a top attraction for casino enthusiasts. But trust us when we tell you that there's much more to do in Cripple Creek than visit casinos. 

So, what activities are there to do in Cripple Creek? With its interesting history and location in one of the most beautiful regions in Colorado, there's no shortage of family-friendly activities. In this article, we're going to share with you our favorite attractions in Cripple Creek so you can plan your next weekend getaway.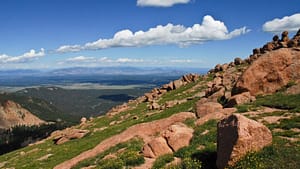 Cripple Creek was built at the base of Pikes Peak, Colorado's most well-known 14er—a peak that towers over 14,000 feet. There are a variety of fun ways to reach the peak. You can drive yourself along the Pikes Peak Highway, one of the most beautiful scenic drives in the state, take the Pikes Peak Cog Railway, or go on a thrilling Jeep or biking tour.
2. Enjoy a Historic Train Ride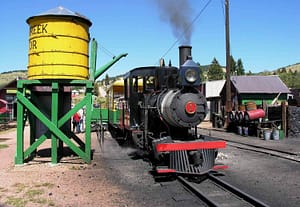 The Cripple Creek & Victor Narrow Gauge Railroad is a fun way to get kids interested in Colorado's history. Hop aboard a restored steam locomotive at a historic 1800s train station and travel through time, visiting historic mining sites in the heart of the Rocky Mountains. The total trail time is just 45 minutes, so this can be part of a day of exploring the region.
Cripple Creek is unique in that it has both new and historic mines that visitors can tour. The Mollie Kathleen Gold Mine offers guided tours of a mine that was open in the 1890s, where you journey 1,000 feet below ground.
4. Explore Other Historical Sites and Museums
There are a lot of places in Cripple Creek from the late 1800s and early 1900s that are popular with visitors. Many of these sites have been turned into museums that display not only the site itself but artifacts from early Colorado gold mining days. Here are a few of our top picks. 
The Cripple Creek Fire Station #3 is full of history. It was built in 1900 to protect Cripple Creek after devastating fires in 1896. You'll find an antique fire wagon, hose cart, and even more historical artifacts for a peek into the history of firefighting. 
Next, visit the Outlaws and Lawmen Jail Museum. It offers visitors the chance to explore the original Teller County Jail that was open from 1901 until 1992. There are jail cells from the early 1900s, newspaper stories of historic crimes, mugshots, and more law enforcement history. 
For adults, our favorite museum is the Old Homestead House Museum. Despite the homey sounding name, this museum is an old brothel with an interesting past. Some even claim that the museum is haunted, adding even more allure for curious adults.
5. Visit the Cripple Creek Heritage and Information Center
Cripple Creek is a small town with a rich history and a lot of different places to explore. Visiting the Cripple Creek Heritage and Information Center is a great way to get an overview of the town's history. There are free exhibits and people who can help you plan your trip.
What is Cripple Creek Known For?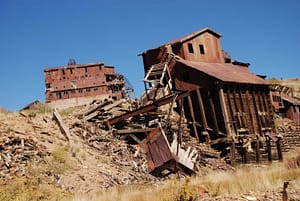 Cripple Creek is a historic gold mine town that's now one of the most popular casino districts in Colorado. Most people visit to gamble or explore Colorado's colorful past. 
How far is Cripple Creek from Colorado Springs?
Cripple Creek is roughly an hour from Colorado Springs. This makes it a wonderful day trip spot for Spings residents.
Where should I stay when visiting Cripple Creek?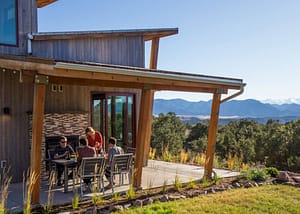 That all depends on what you'd like to do and see! If you're visiting just to gamble and learn about Cripple Creek history, staying in Cripple Creek itself is a good option. But if you'd like to travel around and explore the gorgeous scenery of the Pikes Peak regions, staying in nature is an excellent choice. 
Only an hour outside of Cripple Creek is one of Colorado's most popular sites, the Royal Gorge Bridge & Park. Not only is this area home to the breathtaking canyon and highest suspension bridge in North America, but it's also one of the best areas for nature and adventure lovers in the state.
For family-friendly luxury, we invite you to stay at the Royal Gorge Cabins, which is right outside of the Royal Gorge Bridge & Park. You can explore Cripple Creek, Pikes Peak, and the Royal Gorge all from our conveniently located cabins. Plus, you'll enjoy panoramic views and twinkling starlight on your next family vacation.