The time has come for your first glamping (glamorous camping) trip, where you get to enjoy nature whilst indulging in the finer things in life.  While you won't need to bring equipment to set up your shelter and snuggle in for the night like you do when camping, you do need to pack a bit differently than you would if you were spending a weekend in a hotel in the city.
Find Out What Your Glampsite Provides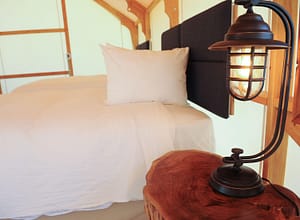 Most glampsites come with a comfy mattress, warm bedding, towels, and a fully equipped bathroom with hot water, showers, and flushable toilets. Additionally, where you sleep should be sheltered from inclement weather, leaving your packing list much more bare bones than if you were headed camping.
But outside of those similarities, there is a ton of variability from one glampsite to another. Some amenities that you will find in some glamping sites but not others include heat and AC, electricity, wifi, an onsite restaurant, and board games.
The first step in deciding what to pack is knowing what to expect from your glampsite. Look at their website or contact them directly to learn about their amenities. They can also give you tips on what the weather will be like and the kinds of activities that you'll want to prepare for.
A Basic Glamping Trip Packing Checklist
You'll want to pack clothing as if you were camping. Whether or not your weekend getaway has heat and air conditioning, it can still be fun to spend much of your time enjoying nature. This might include chatting around the fire at night or spending the day hiking and exploring the area.
Check the weather forecast to determine what to bring, but remember one thing: pack layers. Layers are a great way to prepare for a variety of weather conditions.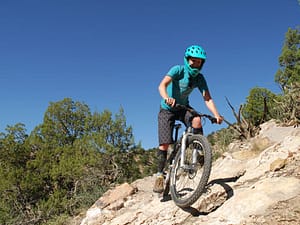 If you plan trips like I do, there's a good chance that you'll have scheduled a bit of down time between your activities. This is the only way that you can really relax and enjoy your luxurious glampsite!
You can bring things like books, board games, and sports equipment to enjoy, or even try your hand at flying a kite if where you are has open space. And think about entertainment that matches the landscape that you're in; you might want snorkel gear, your slackline, or an inner tube for floating down a river.
While many people use a glamping trip as an excuse to disconnect, you might still find some technology useful or necessary. Bring things to document your trip and to charge your phone if you won't have electricity. Some of the common things you might want to bring include: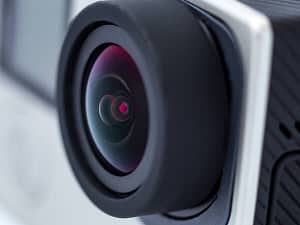 Camera or GoPro

Smartphone

Waterproof cases

Computer

Headphones

Portable charger
There are some outdoor gear essentials that you'll want in most glamping locations:
Sunscreen

Mosquito repellant

Poncho

Hiking boots

Sunglasses

Hats

Hiking daypack

Water bottle

Umbrella
Additionally, you might find that certain equipment is handy based on where you're going. This might include things like a hammock, water shoes, a bathing suit, outdoor water purifier, rock climbing gear, a mountain bike and helmet, or more.
Do research ahead of time to determine how you want to spend your time to make sure that you bring the right outdoor equipment with you, and find out if there is an outdoor rec store nearby, just in case you leave something at home.
It's important to know that some glampsites are far from grocery stores or restaurants, making bringing food and snacks a necessity. Even if you aren't far from civilization, it can be nice to bring your favorites with you to roast over your campfire or make on the grill (provided your glampsite offers one). You also might need a cooler to store your ingredients and leftover goodies.
There are certain necessities that you pack with you wherever you go that you'll want to bring glamping as well. Some of these include: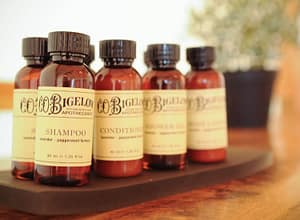 Prescription and over-the-counter drugs and supplements:

Bring what you use regularly, as well as drugs and supplements that might come in handy during an outdoor adventure trip, like allergy medicine and pain relievers.  

First aid equipment:

It's a good idea to have a first aid kit on you. From bandaids and antibiotic ointment to

burn cream

, you want to be prepared for whatever natural environment you're entering.

Bath and shower supplies:

Some glampsites might provide you with things like shampoo and conditioner, but it's never a bad idea to bring your own.  
Preparing for Your Glamping Trip
The best tip is to plan well ahead of time. Speak with the owners of your glampsite, do your research, make a list, and check it twice before you head out for your luxurious outdoor adventure.