Tent Camping Vacation vs Cabin Rental: Which is Better?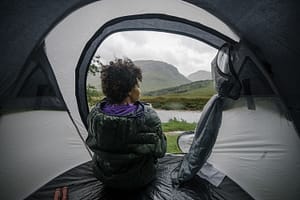 While tent camping offers an amazing way to unplug, it takes a good deal of planning, gear, and expertise to do it comfortably. If you don't feel that fits your profile, it's totally fine! Cabin camping offers many of the same perks as tent camping, just with a few more creature comforts. 
Even if you are an experienced tent camper, it's entirely possible that you have reached a point where all the packing and unpacking simply isn't worth it anymore. This is a common theme among new parents with young children – where packing for camping can become a real chore. 
By renting a cabin on your next Colorado adventure, you can avoid many of the hassles that come with tent camping.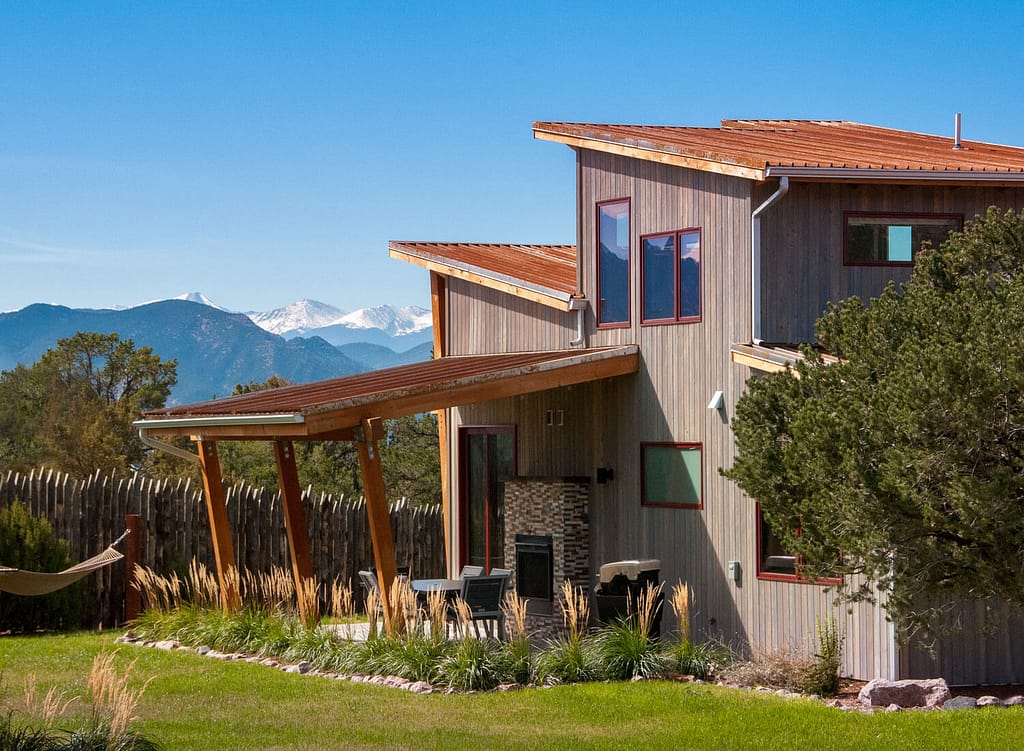 While we love tent camping, remembering everything you need to support yourself in the woods for several days can be tough. Not only must your account for shelter and clothing, but you also have to think about your food – as well as how you are going to store and prepare it. 
Renting a cabin eliminates much of the stress that comes with planning family camping vacations. Especially for those families who are visiting Colorado from out-of-state, the prospect of flying with loads of camping gear is simply out of the question. In other instances, people just don't want to deal with messy coolers, soggy food, and dirty dishes.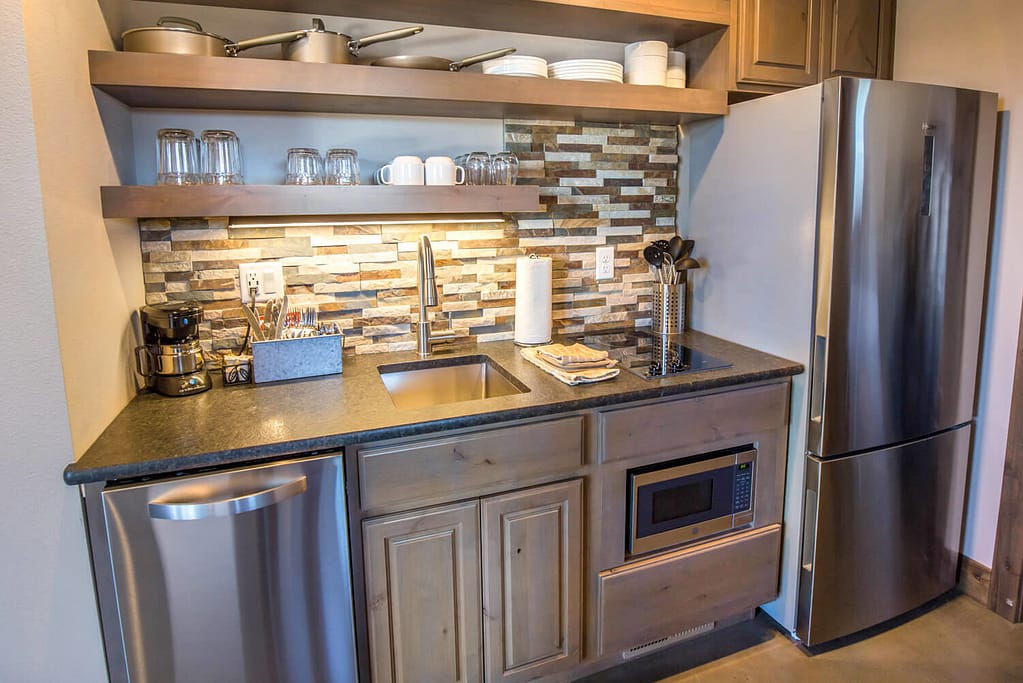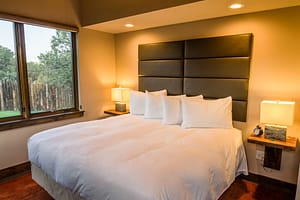 Tents also pose some real challenges when it comes to sleeping well at night. When you spend lots of money to go on vacation and you're not well-rested the whole time, it can put a damper on your experience. Whether you are a light sleeper or get cold easily, there are countless reasons why it's tough to get a good night's sleep in tents. 
With a cabin rental, you get all the comforts of home – including cozy sheets and soft beds. Even more, you can rest easy knowing that your whole family is indoors and protected from the elements. With full-climate control AC units and furnaces, you are guaranteed great sleep with Royal Gorge Cabins.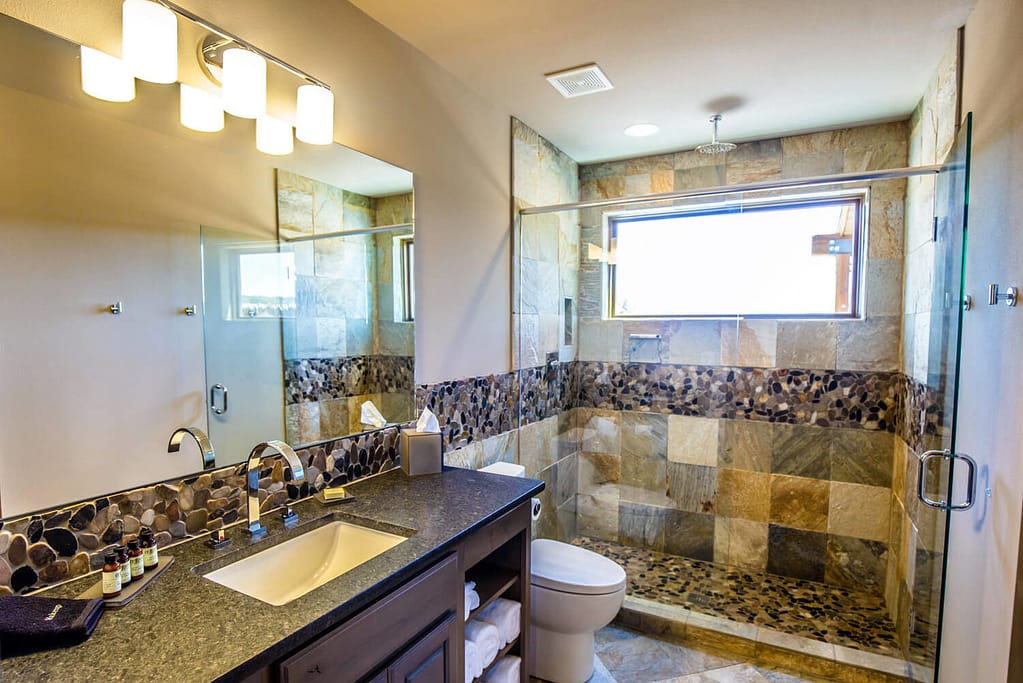 One of the toughest things about tent camping is maintaining a clean environment for your family. While it's really fun to go hiking, mountain biking, and horseback riding, it's tough to get clean at the end of the day without running water. This can make basic hygiene quite a challenge in the woods – especially for families with young kids. It's also not a great feeling to climb inside your pajamas and sleeping bag still covered in dirt and sweat from the day. 
At Royal Gorge Cabins, we encourage you to get out there and explore the mountains. We also realize there is nothing better than a hot shower at the end of the day. With cabin camping, you can feel fresh and clean on your whole vacation, while also ensuring your family follows proper hygiene.
Book Your Cabin Camping Vacation with RGC!
While we love tent camping as much as anyone, there are certain undeniable perks to sleeping in a cabin. Especially when it comes to important things like cleanliness and sleep, your choice of camping amenities can make or break family camping vacations. 
Royal Gorge Cabins offers the perfect basecamp for exploring the Canon City, CO area in comfort. After spending the day touring the Arkansas River or the Sangre de Cristo Mountains, you can come back and get cleaned up for dinner. 

We provide a luxury camping experience with no cleaning fees. Contact Us today to book your next adventure!