Are you ready to escape the city and have a fun mountain vacation? We've put together tips that can help you plan your dream weekend cabin getaway.
1. Narrow Down Where You Want to Go
Before you can begin looking for the best cabin, you first need to decide where you want to go for vacation. Ask yourself these questions:
How Far are You Willing to Travel?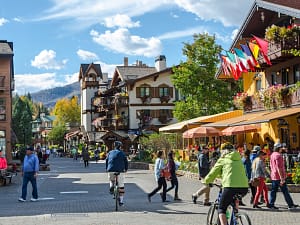 It's always fun to get away and explore somewhere new. Yet, just because you want a bit of an adventure doesn't necessarily mean that you're ready to drive long hours to do so. Envision your weekend and think about how much travel you and your loved ones are down for. If you only have a regular 2-day weekend, driving more than three hours each way can really dig into your fun time. Yet, if you're taking a long weekend, it could be fun to get out further from home. 
Decide your driving limit and use that as a perimeter for how far you're willing to travel.
How do you envision your weekend? Do you want it to be filled with relaxation and romance or activities and adventure? Maybe you want to try something new, like white water rafting, or visit a specific landmark, like the Royal Gorge Bridge and Park. If so, find cabins near the activities you'd like to do or places you'd like to visit.
If you're not sure exactly what you'd like to do, pull up Trip Advisor and plug in some of the mountain towns within your possible travel zone and see what there is to do in these areas. Pick the ones that interest you the most and find a cabin nearby.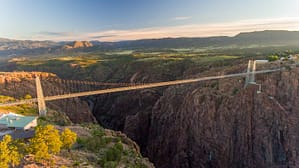 2. Choose Your Vacation Rental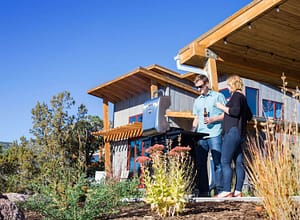 Now that you've narrowed down where it is that you want to visit, it's time to choose the cabin best suited for you. Use tools like Google Maps or Trip Advisor to help you find cabins near the area that you want to explore. Then, ask yourself these questions:
How Much Are You Willing to Spend?
It's always helpful to have a budget. After you get an idea of what cabins run in the area, set a maximum price and look for cabins available in your price range.
What Do You Want from Your Cabin?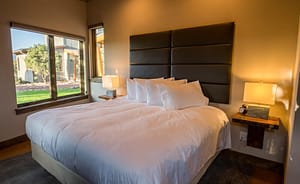 Are you looking for a rustic getaway with an outhouse or a luxury cabin rental with a soft pillow top mattress and world-class amenities? Do you want complete isolation where you need to drive a long distance to get to restaurants and activities or would you like to be a bit closer to comforts? Do you need WiFi and television or would you prefer to be without connection to the outside world? Find the cabin rental that allows the type of vacation that you're looking for.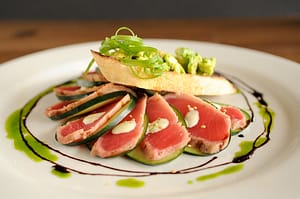 Once you've found your vacation cabin, it's time to plan what you want to do. Research the surrounding area to find the best adventures and tastiest food. You can also contact your cabin rental to see if they have any tips for you. Locals can often share some hidden gems that offer local flare or exquisite beauty without having to face large crowds. Be sure to plan your activities in advance to save your precious vacation time for fun rather than planning. Plus, this allows you to bring the right clothing and equipment for your trip, rather than having to search for stores to get what you need.
If you live in the city, you're accustomed to being able to find nearly anything your heart desires in just a short trip. That's not always the case in the mountains. Depending on where you're staying, you might struggle to find places to buy clothing or outdoor equipment. And if you stay far from the closest mountain town, you may even need to pack all of your food. 
We recommend making a complete packing list after you've decided where you're going to stay, when you're going to stay, and what you're going to do. This list should include: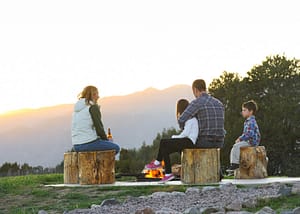 Colorado weather isn't known for its predictability. While it's helpful to check the weather forecast for your weekend vacation in advance and plan off of that, it's still wise to bring layers and waterproof clothing just in case. Layers allow you to get cooler if you're on a long, hot hike, or maintain your body heat if a cold front moves in. And don't forget to make sure that you have the correct clothing for your outdoor plans. You might need clothing fit for activities like biking or rafting.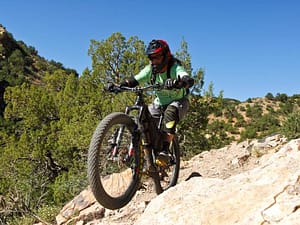 Whether you're planning to lay low or go out for some local thrills, it's beneficial to bring your own outdoor equipment if you have it. This could be rock climbing gear, hiking boots, a hammock, an inflatable water toy, or anything else that you might need. And don't forget the sunscreen and bug repellant.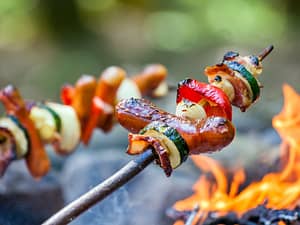 Plan ahead when it comes to food. Even if you're going to have your meals at local restaurants, you might still want to have some snacks for adventures like hiking and biking. Bring along your favorite snacks to save you from going grocery shopping during your vacation. And if you plan to do your own cooking and you have room in the car for a cooler, it can be handy to prep everything ahead of time.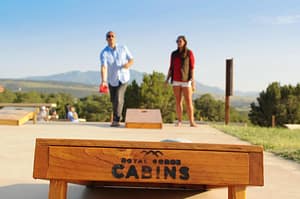 Every cabin experience is a bit different, so it can be beneficial to learn what does and doesn't not come in the cabin that you're renting. You might need to bring your own cooking equipment, towels, or board games for a rainy day. However, some cabins will provide these things for you. 
By planning out your cabin vacation in advance, you allow yourself to thoroughly let go and have fun once you're there. Use the tips above to pick the right cabin for you and your loved ones and to help you prepare before you go. Then, have fun and enjoy the beauty that Colorado has to offer.