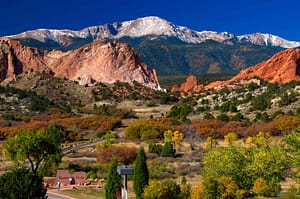 There is no shortage of fun activities in Colorado Springs, CO. After taking the time to check out local attractions like the Garden of the Gods, you should head up to the mountains to visit the world-famous Royal Gorge. 
Located near Cañon City, CO, the Royal Gorge is a 1,000 ft. deep gorge carved into the earth by the mighty Arkansas River. Like most of Colorado, the Royal Gorge is a hotbed for outdoor activities of all types, including hiking, fishing, and off-roading in jeeps or on ATVs. If you are vacationing in the Colorado Springs area, be sure to check out jeep tour options in the area.
What are Colorado Jeep Tours All About?
Due to the rich mining history of Colorado, the state is interwoven with roads ideal for jeeps that were once used for mining access. With a professional jeep tour, you get access to some of the most remote regions of Colorado, while also getting a cool history lesson along the way. 
Most Colorado jeep tour companies offer both half-day and full-day packages, where guides take you to see some of the most incredible natural features in the state. Jeep tours feature wildlife viewing and geology features, as well as the occasional paleontology lesson! 
Jeeps are a great way to explore the wonders of the Rocky Mountains. Not only do jeeps offer the safety of 4-wheel drive vehicles, but they are accessible to everyone – both young and old.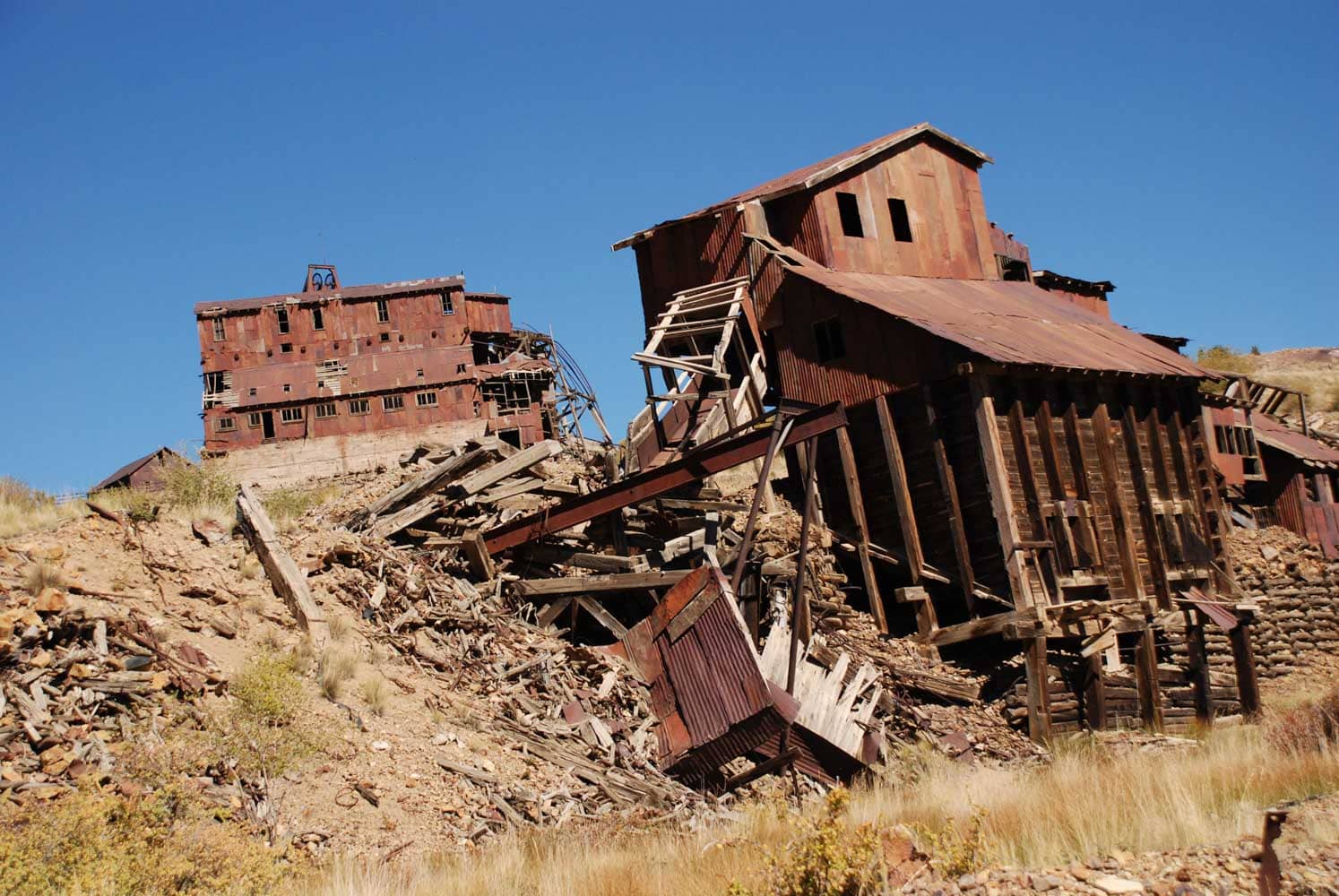 Jeep Tour Options in the Cañon City and Colorado Springs
Because the area is rich in history and natural wonders, there are many Canon City jeep tours to choose from. Depending on the type of trip you are interested in, many jeep tours are offered in half-day and full-day options. Most operators charge around $150 for a half-day and $250 for a full-day.
Adventures Out West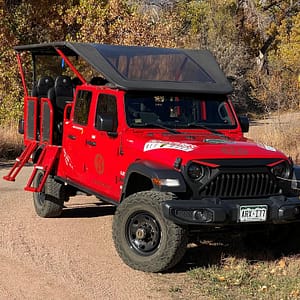 With over 50 years of experience, Adventures Out West knows a thing or two about guiding you through the back-roads of Colorado to see the best sites and views. With options to drive up Pikes Peak, through Garden of the Gods, high country tours, and exploring the rich mining history of the Cripple Creek, the experienced guides at Adventures Out West are both personable and adept at explaining the history, geology, flora, fauna, and telling of tales of the West.
---
Colorado Jeep Tours

Located just outside of Cañon City, Colorado, Colorado Jeep Tours focuses their tours along the rim of the Royal Gorge, over the Royal Gorge Bridge, as well as exploring the red monoliths that make up Red Canyon Park extending into the mining districts of Cripple Creek and Victor. Their guides are experienced locals who love sharing their knowledge of history, geology, and interesting stories of the Royal Gorge area.
What Should I Bring on a Colorado Jeep Tour?
There are certain items that you should consider bringing on a jeep tour of the Rocky Mountains. Importantly, weather in Colorado changes rapidly – mountain conditions can go from summer to winter in just a matter of minutes. Added to this, oftentimes the jeeps are designed to maximize the views with canvas covers, large windows or open-air. This minimal protection from the elements makes it incumbent upon guests to dress appropriately and plan for the elements.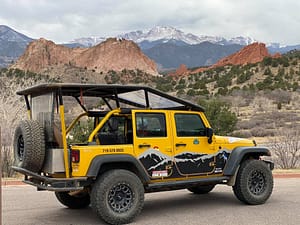 Things to bring on a Colorado jeep trip include: 
Sweatshirt

Rain jacket 

beanie or hat

Water

Snacks 
No matter if you are hiking or off-roading, it's always a good idea to be prepared when going into the mountains. If you aren't 100% sure what to bring, be sure to contact your jeep tour company for packing tips and weather updates.
Talk to Royal Gorge Cabins Today!
At Royal Gorge Cabins, we love nothing more than exploring the wild expanses of Colorado. Please Contact Us with questions about your next adventure.