How to Go from Camping to Glamping
Whether it be due to getting older, having a family, or simply wanting more creature comforts, there are many reasons to go from camping to glamping. Luckily, companies like Royal Gorge Cabins have devised several ingenious glamping methods – from luxurious canvas tents to cabins.
A good way to think about glamping is having an amazing outdoor experience, while also keeping many of the comforts of home. In finding this careful balance, you get the calm serene feeling that comes with camping, coupled with some added perks like comfortable bedding and bathroom facilities.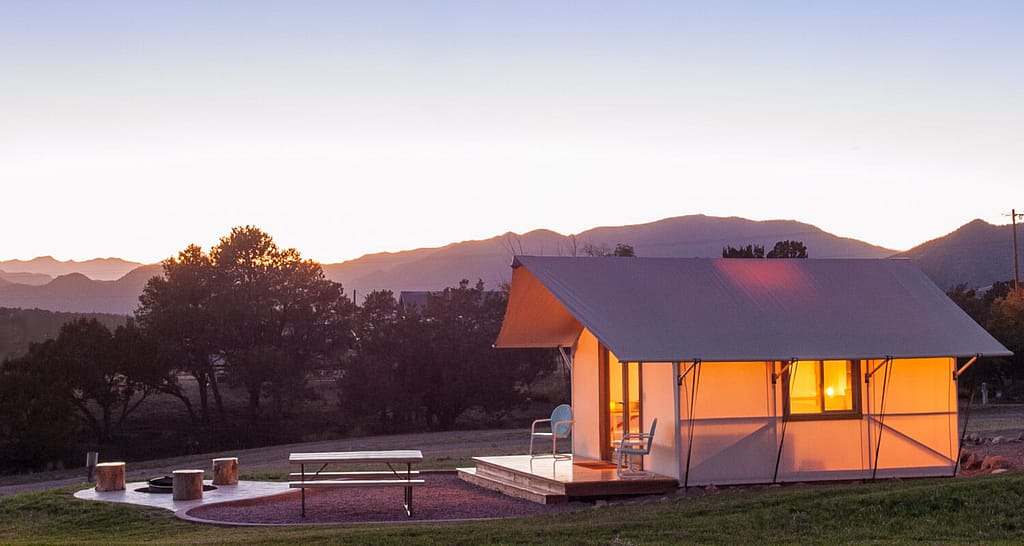 What is the Difference Between Camping and Glamping?
Amenities are the main things that set camping and glamping apart.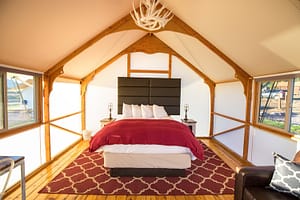 By its very definition, camping is all about leaving the comforts of home for an outdoor adventure. Whether you are backpacking or car camping, a big part of the experience is living with meager supplies. By roughing-it for a few days, people often find camping to be a character-building exercise that helps develop their outdoor skills. 
With glamping, you get to keep your taste for outdoor adventure, while also having more comforts waiting for you at your campsite. While there are no standard amenities that differentiate between camping and glamping, the latter generally comes with comforts like electricity, running water, and climate control. Canvas tents are the simpler glamping offerings, while cabins are on the higher-end.
What are the Different Types of Glamping?
People have different views on what exactly constitutes glamping. In turn, these views are largely shaped by their previous experiences in the outdoors. If you are used to backpacking, a canvas tent will feel nothing short of luxurious. In like fashion, a cabin rental is a big upgrade from a canvas tent.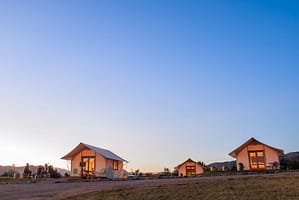 Common glamping campsites include:
Canvas tents

Yurts 

RVs 

Cabin rentals 
Depending on the campground in question, many glamping campsites offer extra perks like swimming pools, hot tubs, and firepits. Some even have their own bars and restaurants.
When Do People Upgrade to Glamping?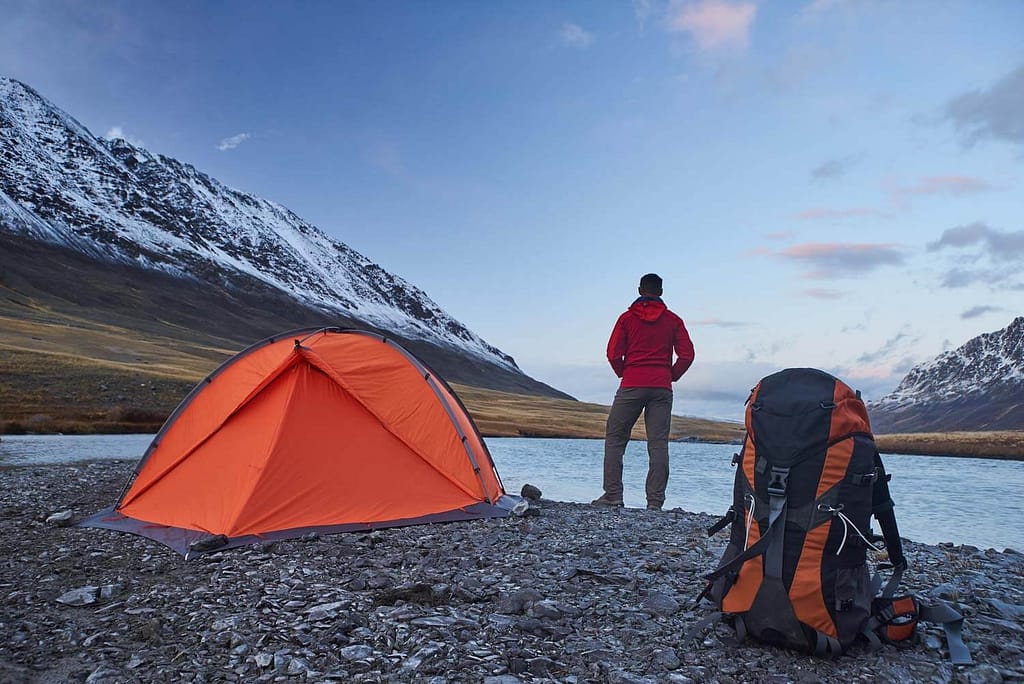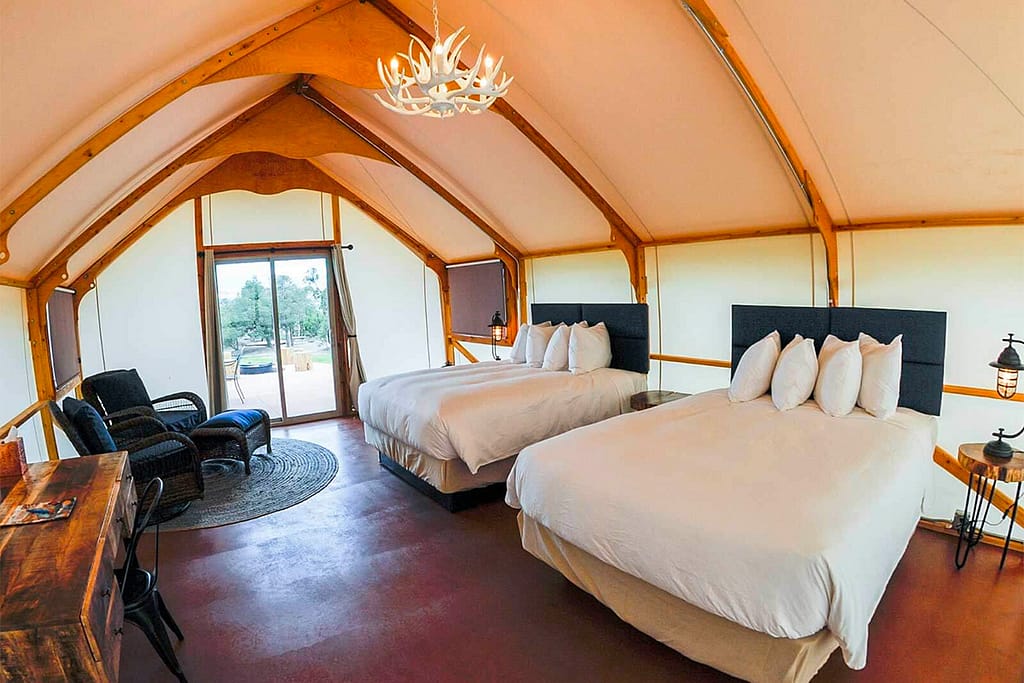 There are many reasons why people upgrade from camping to glamping. While exact motivations might vary, they all have something to do with wanting more creature comforts than normal camping can afford.
For many people at retirement age, the prospect of lugging around heaving camping gear and sleeping on the hard ground doesn't sound like much fun anymore. With glamping, you can still experience incredible outdoor places, you just get to sleep a little bit better at night!
New parents with young children are also often drawn to glamping. While backpacking and car camping were really fun before having kids, it can be a real challenge to take care of a whole family at a simple campsite. With glamping, you ensure that your whole family is clean and rested so they can take on activities like hiking and horseback riding.
In some instances, people just get tired of camping. Whether it be because of sleeping poorly in tents or the annoyance of having to pack so much gear, camping just isn't for everyone. With glamping, you can still visit places like the Rocky Mountains, but avoid many of the hassles that often come with normal camping.
Questions About Glamping vs Camping? Contact RGC!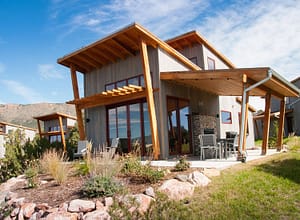 Glamping is a great way to keep the spirit of adventure alive, while also having a comfortable homebase. When you visit Royal Gorge Cabins from out-of-state, you don't have to worry about packing any camping gear! 
RGC has canvas tents and multiple sizes of cabins available for rent. Even better, when you come glamping with us, you can bundle lodging with exciting outdoor activities like white water rafting.