Hate Camping? You Might Love Cabin Camping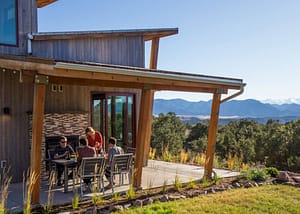 If you're not a big fan of sleeping in a tent, that's okay. While roughing it by tent camping isn't necessarily for everyone, that doesn't mean you should deprive yourself of the outdoors. In fact, by camping in cabin rentals, you get the best of both worlds in comfort and adventure.
When you go cabin camping with a company like Royal Gorge Cabins, you can experience the wonders of mother nature, without sacrificing all the modern conveniences. Even better, while tent camping is generally limited to the summer months, cabin rentals are available all year round.
Even if camping is something that you really don't like, you might love staying in cozy campground cabins.
Not a Big Fan of Tent Camping? That's Ok!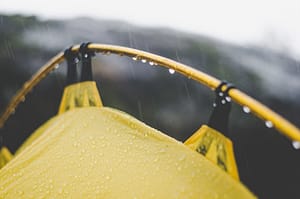 At Royal Gorge Cabins, we love the outdoors as much as anybody. Yet, we are still sensitive to the fact that tent camping simply isn't for everyone. Some people don't sleep well on the hard ground, while others have issues with the challenges of cleanliness when tent camping. In other instances, acquiring all of the camping gear for a whole family is cumbersome and costly for a one time experience.
No matter what your motivation for not wanting to camp might be, we wanted to tell you that it's okay! You deserve to enjoy the outdoors in whatever way pleases you. If your idea of a good time includes getting a hot shower at the end of the day and sleeping in a comfortable bed, then you absolutely should! In fact, we designed our campground with these extra comforts in mind.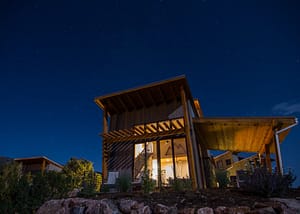 Probably the most defining characteristic of cabin camping is the fact that it offers an immersive outdoor experience. That being said, heading down the street to a neighbor's house is not considered camping. Importantly, cabins are intentionally constructed in areas that feel both wild and remote. When you step outside of your cabin, you should be greeted by a dark sky and bright stars that only come with the mountains and solitude.
Modern amenities complement the solitude and serenity of cabin camping. With tent camping you sacrifice many comforts; cabin camping allows you to bring many of those things that you cherish so much at home. In fact, cabin rentals include all items you'd need to cook and enjoy meals in the comfort of your own private cabin. They also feature bathrooms and showers for getting clean at the end of the day.
While cabins are undeniably comfortable, they still retain a rustic feel. Aside from quaint mountain décor, cabins almost always have fireplaces to cozy up to on cold mountain nights.
Why Book Campground Cabins With Us?
The biggest difference between Royal Gorge Cabins and our competitors is the level of amenities that we offer. In fact, we provide luxury cabins adorned with elegant furnishings and modern appearances.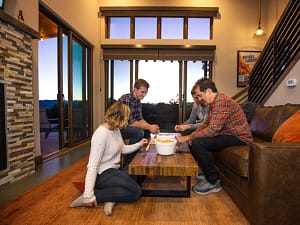 Another thing that guests really appreciate about Royal Gorge Cabins is that our basecamp is located just 8 miles from Canon City, CO. As such, you have easy access to restaurants, stores, and endless outdoor activities. You can even go white water rafting with our sister company Echo Canyon River Expeditions!
Notable amenities that our cabins provide include climate control for heat and cooling, appliances like a full-sized fridge, range, microwave, gas BBQ grill, TVs, cable, and Wi-Fi. Even better, you can enjoy the outdoors with a large private patio and double-sided fireplace that is accessible both inside and out.
Book campground cabins with Royal Gorge Cabins today!