At Royal Gorge Cabins, we want to ensure that you have the best time possible on your Colorado vacation. As experts on the local outdoor scene, we have insider knowledge on the best spots to visit – from Canon City, CO all the way to Buena Vista, CO. Whether you are interested in rafting, hiking, fishing, or mountain biking, we have a great adventure for you.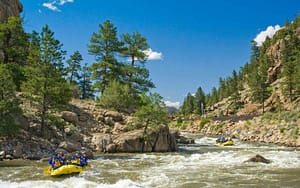 Browns Canyon National Monument in Colorado offers outdoor fun for the entire family. Not only is this stretch of the Arkansas River one of the most popular rafting destinations in the country, but the region also boasts great camping and wildlife viewing. 
The area surrounding Browns Canyon has a rich mining history. To this end, nearby Mt. Antero is a gem hunter's dream, with slopes adorned with high-value minerals like aquamarine and tourmaline. Many believe that Browns Canyon was named by some of the original miners in the area – although nobody knows for sure.
Does Browns Canyon National Monument Charge an Entry Fee?
When most people first visit Colorado, they are amazed at the amount of public land available at their disposal. Across Colorado, we have vast swaths of public land that fall under the jurisdiction of several government agencies. These different jurisdictions dictate whether you need an entry fee to use the land.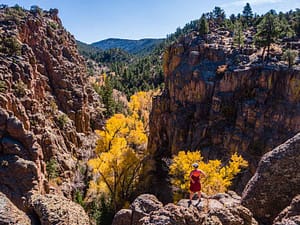 Lucky for visitors to Browns Canyon National Monument, the area can be visited without an entry fee. The monument is co-managed by the Bureau of Land Management (BLM) and the U.S. Forest Service (USFS), while the Arkansas River also sees oversight from the Arkansas Headwaters Recreation Area (AHRA). 
Despite the fact that there are no entry fees, Browns Canyon is extremely well-maintained and easy-to-access. The main access road off Hwy 285 near Nathrop, CO is in great shape. Once inside the monument, you will find good trail signage and Arkansas River access.
Is there Camping Near Browns Canyon National Monument?
There is no shortage of camping opportunities near Browns Canyon. In fact, the area has its own primitive campground by the primary parking area at the Ruby Mountain trailhead. While these campsites are well maintained, they do not have many of the comforts you might find elsewhere.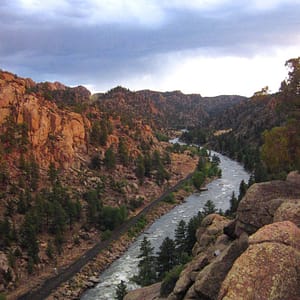 If you have an RV, or your family enjoys extra amenities, there are tons of excellent private campgrounds in Buena Vista, Nathrop, and Salida. These campgrounds generally feature running water, electricity, and wifi. Even more, some campgrounds have swimming pools and camp stores. 
If you are interested in free camping, there are endless opportunities on BLM and USFS land near Browns Canyon National Monument. If you want to be further in the mountains, we recommend driving up from Buena Vista, CO and into the Sawatch Range. For rafters, kayakers, and fisherman, there are a number of free camping options on the Arkansas River.
What is there to do at Browns Canyon National Monument?
Browns Canyon is an outdoor lover's dream. The Arkansas River flows directly through the region, offering world-class whitewater rafting and fishing. If you are more interested in hiking or trail running, be sure to check out Turret Trail at the Ruby Mountain Trailhead.
You can also just relax and soak in the quiet of the area. Browns Canyon offers an amazing opportunity to escape the city and find some serenity. Who knows, you might even see a bighorn sheep or an elk.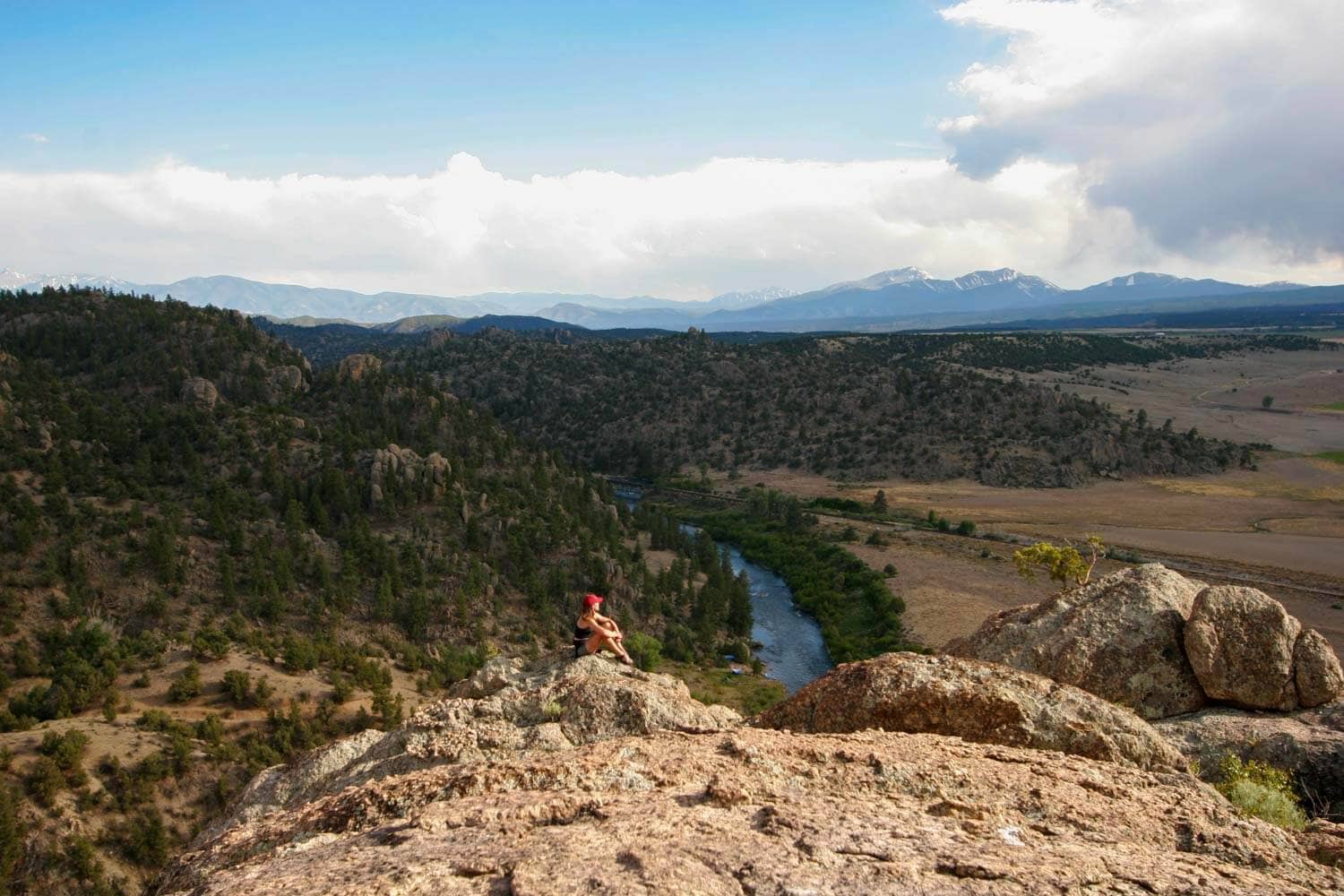 Talk to Royal Gorge Cabins Today!
Royal Gorge Cabins wants you to have the best time possible on your Colorado vacation. Come stay with us and explore the endless wilderness of Browns Canyon National Monument.
Please Contact Us to learn more.