A Guide to Old Colorado City
There are a ton of fun activities in Colorado's Front Range. Whether you are interested in a challenging summit hike of Pikes Peak, or a heart-pumping rafting trip through Royal Gorge, this region has something for everyone.
The Front Range also has a rich history with mining, railroads, American Indians, and frontiersmen. 
With so many engaging activities in Colorado, it should come as no surprise that this region is popular with tourists and locals alike. Old Colorado City exemplifies the very best of what the Front Range has to offer.
Where is Old Colorado City?
Old Colorado City is located between Colorado Springs, CO, and Manitou Springs, CO.
Because it is located just outside of Colorado Springs, Old Colorado City is an easy stop for people visiting local attractions like Garden of the Gods and the Manitou Incline.
Due to its convenient location, Old Colorado City offers visitors an authentic mountain town experience – without a long drive.
What is in Old Colorado City?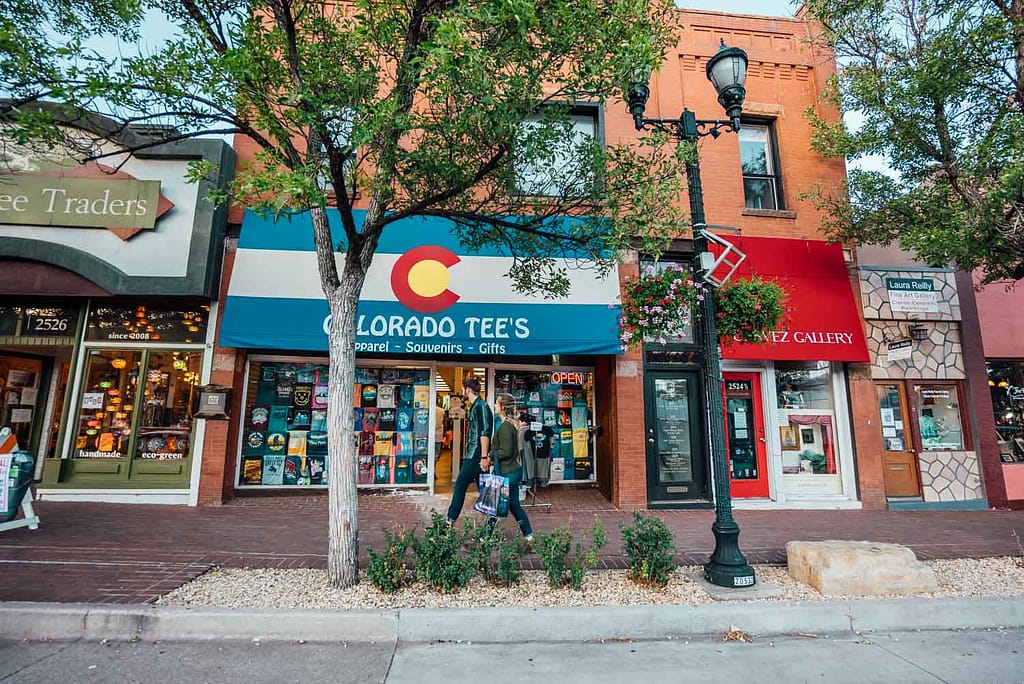 Old Colorado City is a National Historic District near Colorado Springs, CO.
It's populated with old buildings from when Colorado was originally settled in the 19th-century. Not only are there incredible antiques on display, but you can actually view how early settlers lived in old Colorado Springs.
Old Colorado City also has a wide variety of stores, restaurants, coffee shops, and art galleries. Some people come to peruse the boutique stores, while others enjoy sampling all the amazing food in the area.
Things To Do in Old Colorado City
Because everything in Old Colorado City is centrally-located, it is an amazing place to visit on foot. Simply find a place to park, then you can spend the day window shopping and checking out historical sites. Whatever your pleasure, you are sure to find interesting and engaging things to do in Old Colorado City.
For some of the very best history in the area, be sure to check out the Old Colorado City History Center. The center features historic photographs of the "wild west" days of Historic Old Colorado City. Even more, it is replete with antiques, souvenirs, and historical books from old Colorado Springs.
Historic Old Colorado City even has its own mobile app that you can use for a guided walk.
Old Colorado City also has a number of notable art galleries. Whether you are looking for original western art or something more modern, there are tons of options.
With a strong American Indian influence in the region, you can shop for turquoise and silver jewelry. You can also support local artists by shopping at their stores. For example, the Chavez Gallery features modern paintings by artists Liese Chavez and Kris Chavez.
Old Colorado City has some of the best restaurants, microbreweries, and coffee shops in the Colorado Springs area. If you are interested in fine dining, Carlo's Bistro offers great food at reasonable prices. For those of you interested in pizza, Pizzeria Rustica has some incredible wood-fired options. 
If you have further questions about dining in the area, please have a look at the Old Colorado City website.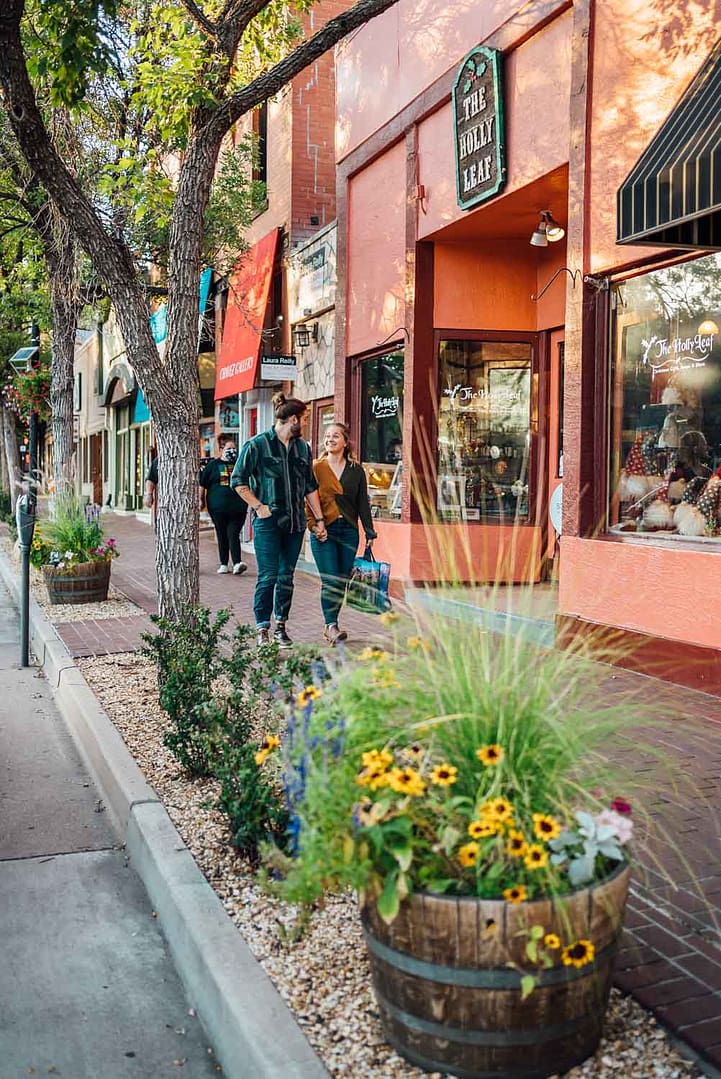 Territory Days is Colorado's largest street gathering. It takes place in Old Colorado City every Memorial Day weekend. The gathering celebrates Colorado's rich history with food booths, craft displays, historical reenactments, and Native American performances. 
When you aren't enjoying the action of Territory Days, be sure to try one of the incredible local microbrews from Colorado Springs.
Stop in Manitou Springs if You Have Time
If you are visiting Old Colorado City, you should also try to stop in at Manitou Springs, CO. This quaint town located at the foot of Pikes Peak has a number of relevant historical sites. Not only can you take the train to the summit of Pikes Peak, but you can also check out some of the most complete Native American Ruins in the Front Range. 
The Manitou Cliff Dwellings offer an incredible way to view deep into the history of Colorado.
Talk to Royal Gorge Cabins
At Royal Gorge Cabins, we are your local experts on things to do around Colorado Springs, CO. From rafting the Arkansas River, to exploring Old Colorado City, we can steer you in the right direction.
Contact Us if you have additional questions.