Located west of Colorado Springs in the quaint foothill town of Manitou Springs is Cave of the Winds Mountain Park where the entire family can experience action-packed fun with a side of culture and history as you explore the caves that have existed in Colorado for millions of years.
Said to be discovered in 1881, these caves have stood the test of time, and are now available to tour with different tour packages. Jicarilla Apaches told tales of a cave in Manitou Springs that was home to the Great Spirit of the Wind. When the Pickett brothers came across these caves in 1881, they knew they had to be explored further, and thus, the Cave of the Winds Mountain Park was born.
There is a lot to be explored and much fun to be had on a day trip to Cave of the Winds. If you live in Colorado Springs or a surrounding area and are in need of a fun day activity, make your way to the park with this complete guide.
How to Get to Cave of the Winds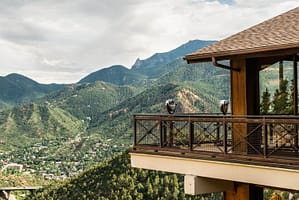 Cave of the Winds Mountain Park is located just west of Colorado Springs in Manitou Springs, Colorado. The easiest way to get to the entrance is by car. Simply travel 6 miles west of I-25 on Highway 24 and you'll pass right by the billboard that signals the entrance to the park.
You can also choose to take a bus from the main bus terminal in Colorado Springs. The buses run hourly and are easy to navigate. However, it's important to note the time of your cave tour and allow for extra travel time.
There are two different cave tours that are available to book depending on the level of excitement you're looking for.
This 45-60 minute tour is perfect for families and large groups as it winds through the electrically lit portion of the cave. Explore 15 different rooms, ½ mile of well-lit pathways, and 196 steps! Along the way, you will learn about the history of the cave, it's geology, and marvel at some pretty incredible rock formations.
Please keep in mind that strollers can not be accommodated on this tour.
This dark tour is not for the faint of heart! Explore the Manitou Grand Caverns by candlelight and hear some of the frightening history, scary folklore, and explained happenings that have occurred throughout the Manitou Grands. This 90 minute tour includes almost a mile of walking through dark narrow tunnels, uneven stairs, and low passageways.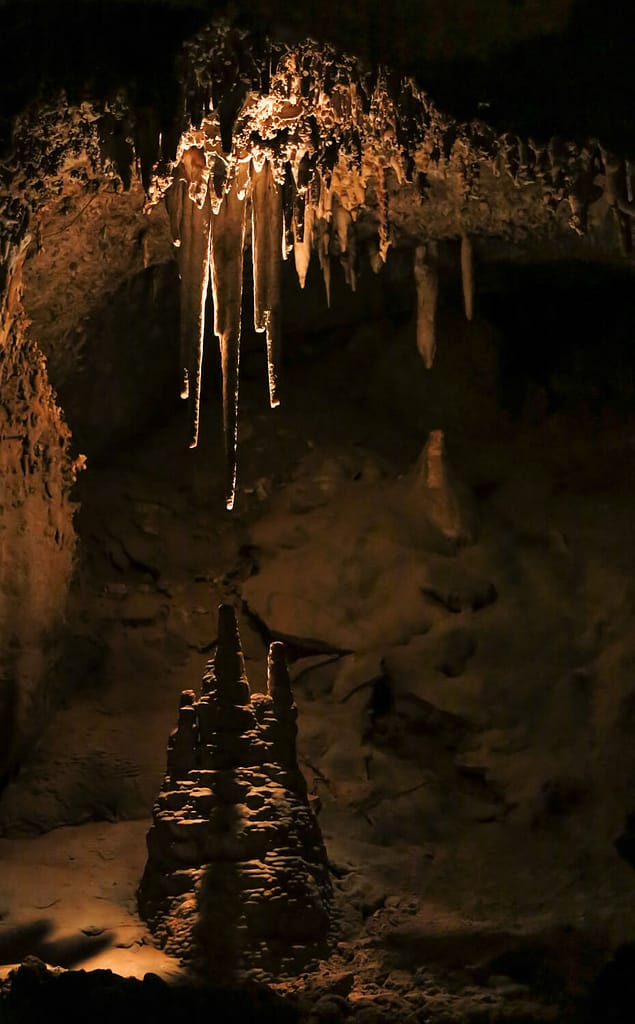 Other Mountain Park Activities
After you've finished your cave tour, you can stick around the park and enjoy plenty of more activities that are fun for the entire family.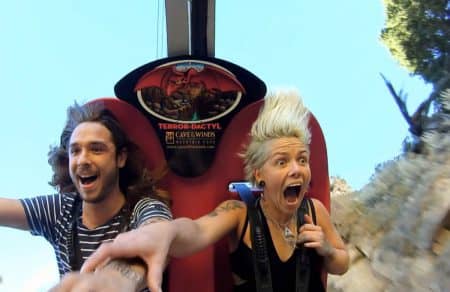 Wind Walker Challenge Course
Put your aerial challenge course skills to the test with this fun and safe 3-story obstacle course. Your full body harness and overhead tracking system will keep you safe as you navigate your way across beams, ropes, and ladders. Don't look down! This course is balanced atop Williams Canyon, a more than 600 foot drop!
If adrenaline-pumping courses aren't for you, grab a pan and try your hand at sifting through fine sand to find your own gemstones. Every guest is guaranteed to find one or more gemstones that can be taken home as a souvenir.
This is just the start to a long list of fun activities that can be enjoyed on a day trip to Cave of the Winds Mountain Park. For a full list of packages and prices, check out their website. Enjoy some fun family time while learning about the geological and cultural history of the great state of Colorado.