Cozy Winter Cabin Camping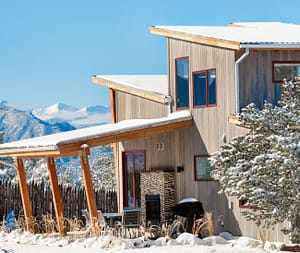 There is nothing quite like a cold, clear winter morning in the Rocky Mountains. With fresh snow adorning the sparkling pine trees, the winter offers a whole new level of tranquility in Colorado. There is no better way to experience this breathtaking scenery than nestled up next to a warm fireplace in a cabin. 
If you are looking for a different type of winter or holiday vacation, a cabin rental could be the perfect fit. Even better, if you enjoy camping in the summer months, a cabin rental can be a nice change of pace for the winter season. 
Winter cabin camping allows you to get away from the hustle and bustle of everyday life, without sacrificing the comforts of home.
What Makes Winter in the Mountains Special?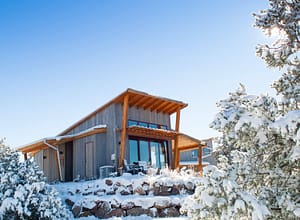 There is a reason that people flock to Colorado in the winter. During this time of year, the air is clear and pure – often you can see for many miles in every direction. Whether snowshoeing, hiking, or cross-country skiing, you'll be amazed at the beautiful silence of the mountains during the winter months. 
While many people visit Colorado for our world-class ski resorts, there are many other places to go that are much less crowded. When you stay at Royal Gorge Cabins, you get all the comforts of an adventure resort, yet with a much more intimate experience. If you want to go downhill skiing, Monarch Mountain is just a short 1.5 hr. drive.
Do I Have to Drive Far to Go Winter Camping?
While many family cabin rentals in Colorado require long drives through winding mountain rounds, RGC isn't far off the beaten path. Cañon City is quaint and charming mountain town that offers easy access from both Colorado Springs and Denver. Even better, getting to Cañon City doesn't require driving over any mountain passes.
Once onsite at RGC, you'll all the privacy you'd expect with a mountain getaway, coupled with the conveniences of the nearby town. Just a short drive from the property, Cañon City has a variety of shops, bars, and restaurants to choose from. You can also take a trip over to Manitou Springs and Pikes Peak to see the majesty of these famous locales without the summer crowds.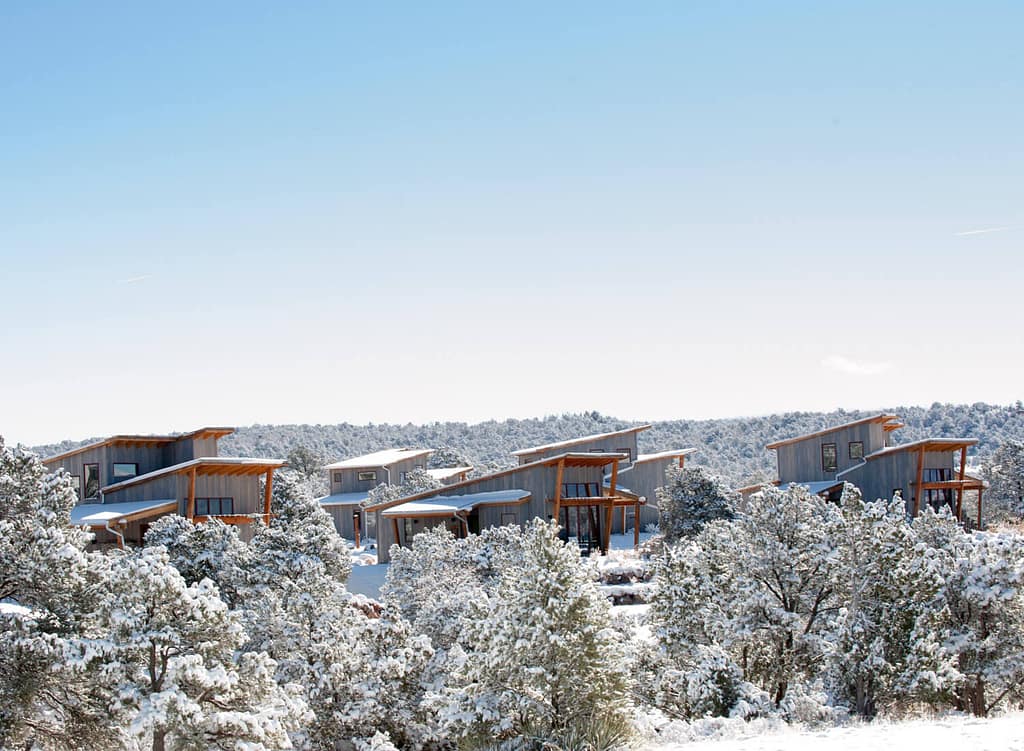 Important Amenities for Winter Cabin Camping
Since winter in the Rocky Mountains brings chilly temperatures and short days, it's all the more important to have the right amenities at your fingertips when camping.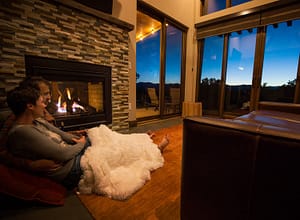 No winter cabin camping experience would be complete without a toasty fire. Luckily, every cabin at RGC comes with a double-sided gas fireplace. In fact, these fireplaces are designed specifically so they can be enjoyed inside the living area – as well as outdoors on your own private patio. With the Colorado sunshine still bright and warm in the middle of winter, you can sit outside on the deck and soak in the sun. 
Every cabin at RGC includes all the comforts of home. We have cozy furniture and linens, and our kitchens are stocked with all of the pots, pans, and tools to make delicious meals. After a long day skiing or snowshoeing, you can make your favorite winter treat like soup, tea, or hot chocolate.
Go Winter Camping with Royal Gorge Cabins
Royal Gorge Cabins is open all year round for family cabin rentals. Visiting Canon City during the winter is a great way to experience the wonders of the Rocky Mountains away from the crowds. 
Once you arrive at RGC, our cabins are available via touchless check-in for a seamless experience. Our campsites with cabins offer the perfect balance of luxury accommodations and a quite mountain escape.