The flowers are blossoming, sun is shining, and kids are pouring out of school ready to play and live life to the fullest. Summer is the time of year when you have abundant time and good weather to take your kids to places they've never seen while spending quality time with the whole family.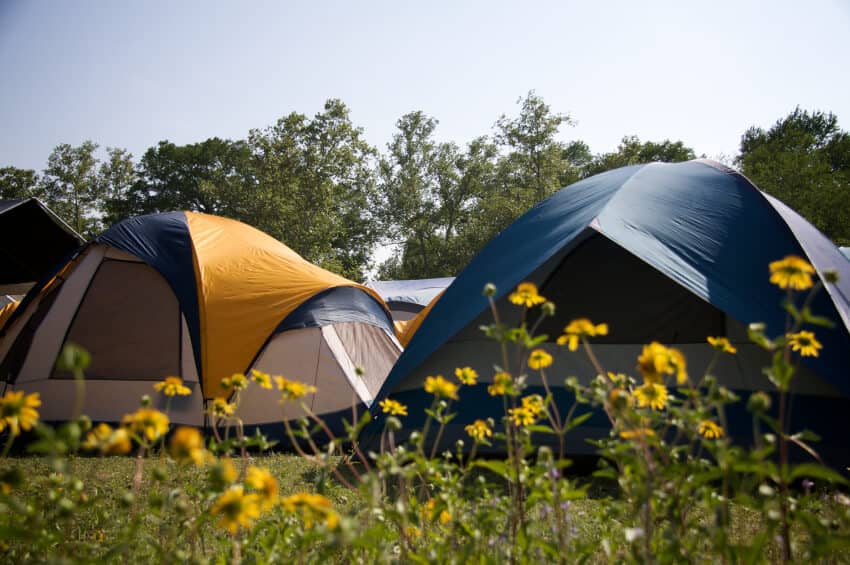 With every year of childhood unique, it's only natural to want to plan the best summer vacation for your kids each year. You and your family can relive these memories for years to come as you gather for holidays once your kids have left the nest.
Take advantage of this time with weekend getaways and longer trips to explore Colorado, particularly all of the outdoor destinations found in our beautiful state
Top Vacation Ideas for Families in Colorado
When I was younger, my family used to take me to different cabins spread throughout the state every summer. My brothers and I were excited for these trips each year, where we got to explore the rivers, lakes, and trees the way that kids know how to do best.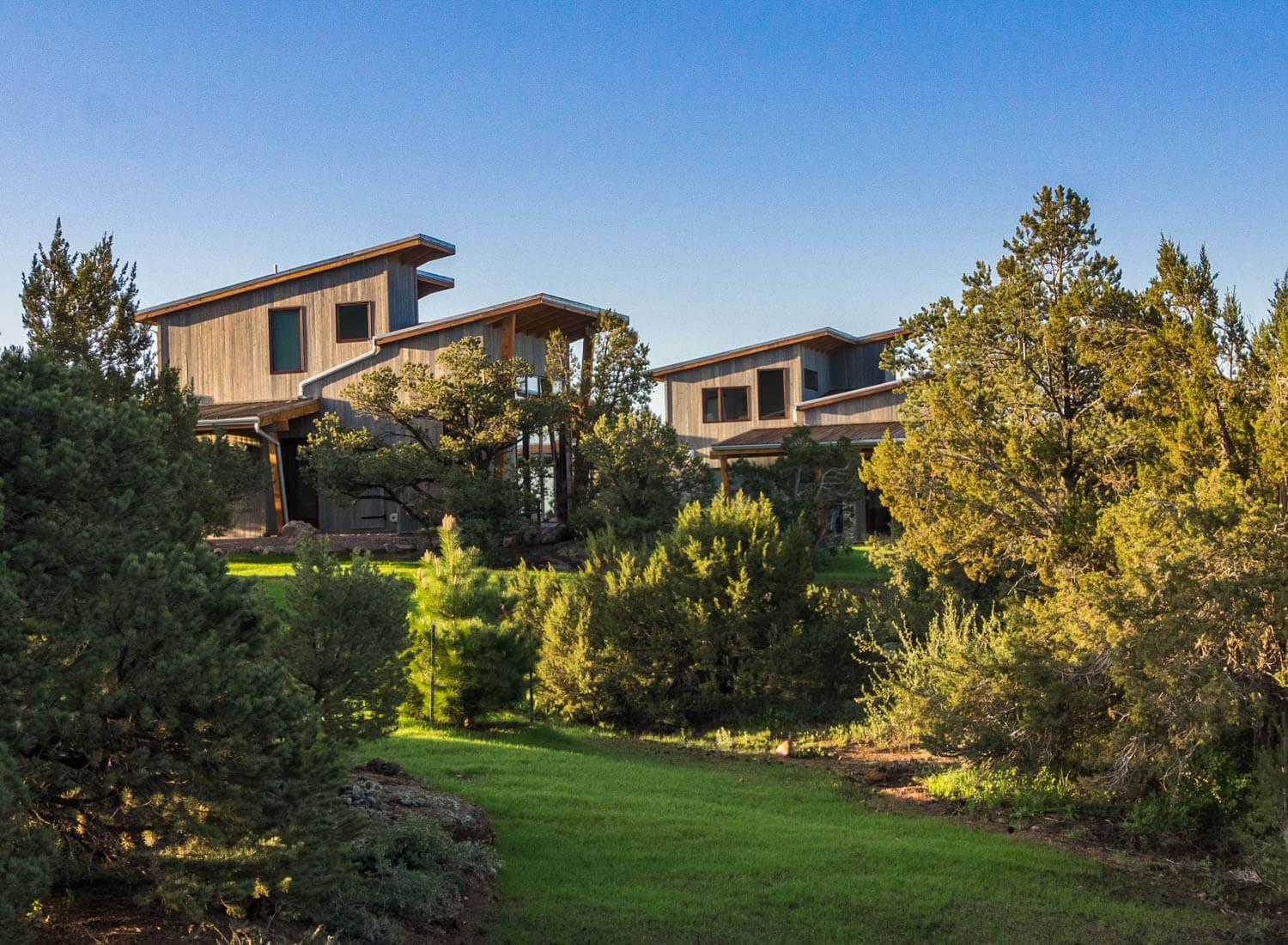 There were even years where we would go up with our cousins, aunts, and uncles, renting neighboring 
cabins to enjoy a whole family getaway while still having a little slice of privacy set up in our own cabins each night.
What's great with cabin rentals is that they can be a vacation all their own, or you can spend the days visiting local attractions and exploring neighboring outdoor adventures. Each year can be different from the other, with some summers spent learning fly fishing and river rafting, others visiting historical landmarks, and others simply spent in near-complete isolation, bathing in the forest beauty.
Family cabin rentals in Colorado can be found throughout the state, with many situated near beautiful towns like Telluride or rafting meccas like the Royal Gorge. They are a great way to discover parts of the state that you've always wanted to see.
Hit the road and explore gorgeous stretches of scenery, traveling from the vast plains through the rugged mountains. You can either choose to travel around Colorado from one town to the next, or visit some of our neighboring states or national parks within enjoyable driving distance.
If you live in Colorado, there are some destinations in nearby states that are not-to-be-missed. Some of our favorites include:
​
Zion National Park: This national park's rock formations are so well-known that you can hear songs about them spread across many genres. Steep, unique red rock formations are a short drive from the waterfalls and hanging garden of Emerald Pools, making this area of Utah great for scenic trekking and driving. It's around 10 hours from the Denver area, so you might want to take some stops on the way there.
Yellowstone National Park:

Yellowstone is one of the most famous national parks in the country when it comes to wildlife viewing. Here you can spot large herds of bison, elk, moose, bighorn sheep, bears, and more. Plus, the geysers here are phenomenal, and you can even find amazingly clear waters for high altitude scuba diving if you're up for something a little different.

Arches National Park:

Moab, Utah is a mecca for mountain bikers the world over. The desert landscape is decorated with breathtaking red rock formations. Some of the most famous rock formations are found in Arches National Park. You can drive here in just one day from Colorado, however, the drive there is beautiful and it could be fun to spend a night or two in the mountains along your journey.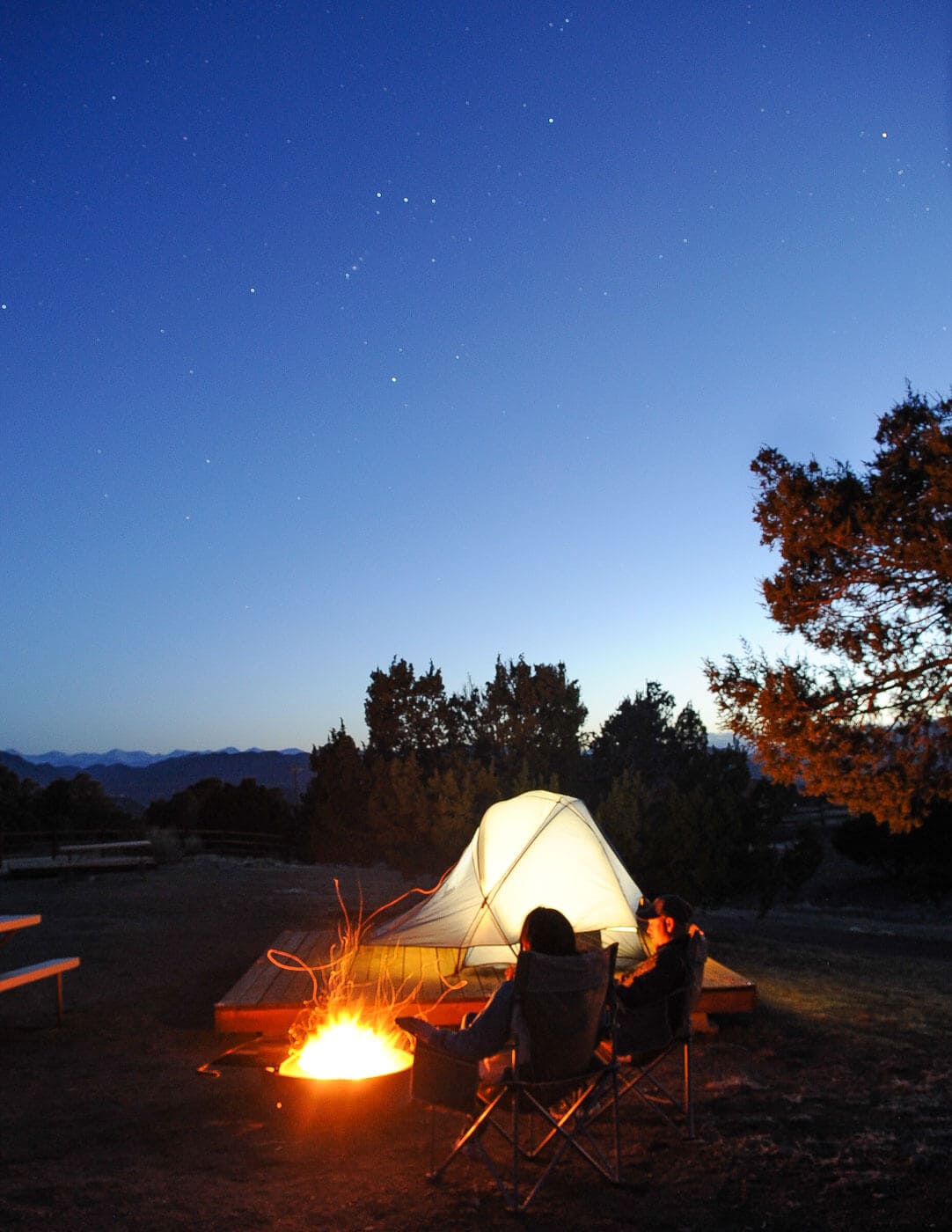 I've found that people tend to fall into one of two categories: those who LOVE camping and those who are a firm, consistent "no" on the idea of sleeping on the ground amidst all of the critters that live in the forest.
What separates these two types of people? More often than not, it's whether or not they went camping with their families when they were younger. While there are no doubt those who go camping when they're younger and vow never to do so again, and those who discover the joy of camping later on, most of us learn this behavior from our parents.
If you already enjoy camping, why not instill this love in your kids? Invest in high-quality camping equipment once and you're set for relaxing nights by the campfire for many years to come.
When it comes to experiencing the best that nature has to offer, having the most flexibility in where you stay, and traveling on a budget, it's pretty hard to beat camping. Plus, Colorado has some pretty outstanding campsites, both on and off the grid.
Some of Our Favorite Family Vacation Destination in Colorado
There are so many diverse landscapes to explore in Colorado, each with their own unique charm. Some of our favorite spots include: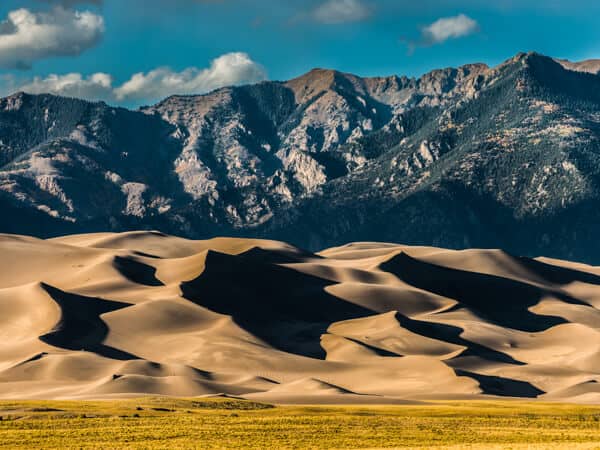 Great Sand Dunes National Park

: Did you know that there are huge, white, picturesque sand dunes in Colorado? As the winds whip through the Sangre de Cristo mountains they create towering sand dunes great for sand boarding during summertime. There is even a beach at the base of the dunes for keeping your family cool on warm days.

Royal Gorge Bridge and Park

: This park has something for everyone, from the highest suspension bridge in North America to zip lining, a sky coaster, aerial gondola rides, and a playland for young kiddos.

Durango:

This moderately sized mountain town in southwest Colorado is home to endless outdoor adventures. You can find river rafting, horseback riding, camping, and more. Try visiting nearby

Vallecito Lake

for some quality water time.

Pagosa Springs:

Pagosa Springs is home to beautiful hot springs, powerful waterfalls, thrilling rock climbing, and a quiet, quaint mountain town that offers a good backdrop for enjoying nature.
Planning Your Colorado Family Vacation
There are seemingly endless options for a summer family vacation in Colorado. If you don't already have something in mind, we would recommend sitting down as a family and seeing what everyone does (and doesn't) want to do. From there, decide what type of trip and which location suits your individual needs best.
It can even be fun to have each of your kids pick a spot that they're excited about for a weekend getaway and have a few mini-vacations spread out over the summer.