Top Reasons for Renting a Cabin Instead of Camping
Whether it be more amenities or simple conveniences, there are many reasons to stay in a cabin instead of tent camping. Whatever your motivation, there is really no wrong way to experience the outdoors – as long as you're having fun!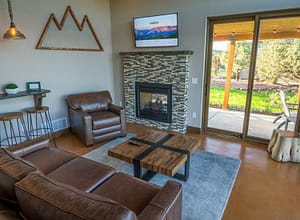 At Royal Gorge Cabins, we offer a variety of different lodging options from glamping tents all the way up to luxury cabins. When you stay in one of our cabins, you get unparalleled access to the Rocky Mountains in Colorado, while also enjoying many of the comforts of home.
If you want to feel well-rested and nourished on your Colorado vacation without sacrificing outdoor access, renting a cabin could be just the thing for you.
Is Staying in a Cabin Considered Camping?
In the world of outdoor enthusiasts, there is a bit of a debate on precisely what constitutes "camping." For some people, camping involves backpacking deep into the wilderness. Other individuals enjoy having more amenities at their fingertips, especially if traveling with young children.
Staying in a cabin is considered camping if the location is off the beaten track and away from the city. The cabin should still feel remote, but you also have the protection of a well-constructed building for you and your family.
Cabins should offer a much different experience than staying in a normal house. Especially in Colorado, many cabins are modeled after those built in the mining days – complete with rustic mountain decor and toasty fireplaces. Since they are far away from cities, cabins offer dark night skies and bright stars, as well as an abundance of local wildlife.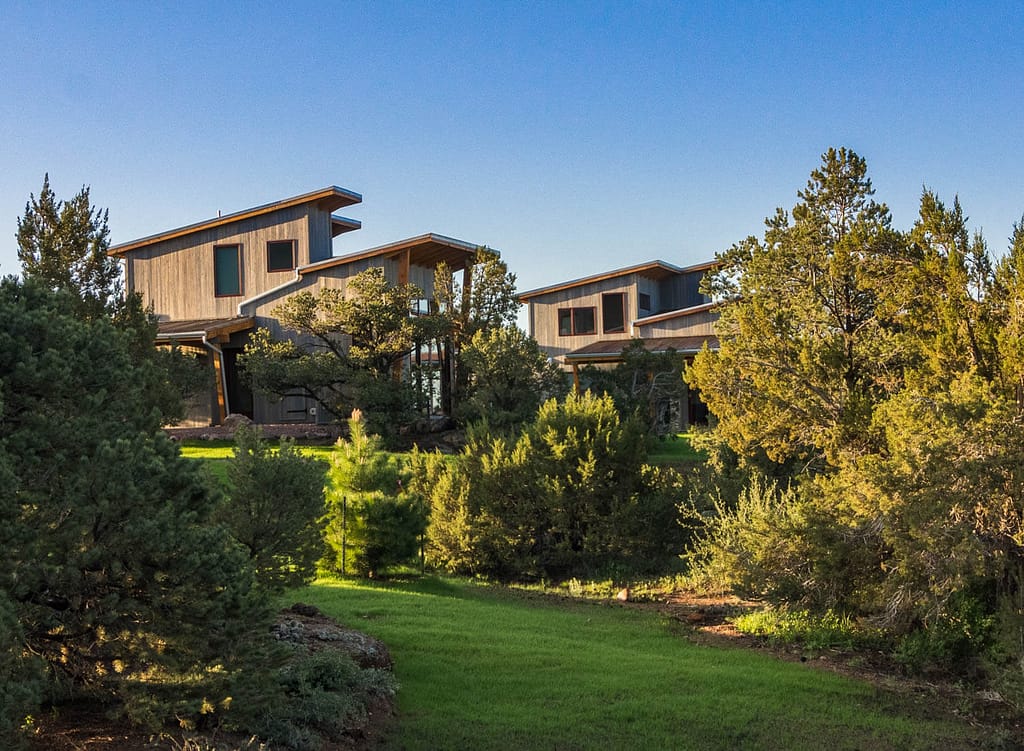 Reason #1 for Renting a Cabin: Less Gear
While nightly fees at a cabin are going to be much higher than a campsite for a tent, you don't need any gear for a cabin. When you count camping gear expenses that can often be thousands of dollars for a single-family, cabin rentals can actually be more economical.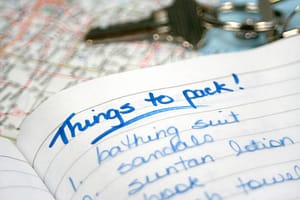 Not only do you save money by not buying gear, but you don't have to pack a ton of things when you camp in a cabin. If you have any experience tent camping, you know how stressful it can be to pack tents, clothing, sleep systems, and cook wear for an entire family. Even more, getting everything cleaned up and stored away after a tent camping trip can be a real headache.
Reason #2 for Renting a Cabin: More Comfort
Simply put, cabins are more comfortable than tents.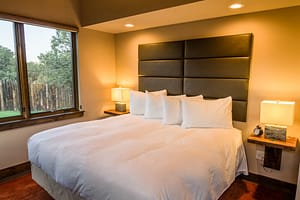 Whether you enjoy car camping or backpacking, not sleeping well at night can be extremely challenging for anyone. Especially when you look forward to a vacation all year long, not feeling well-rested the entire time is a serious drag. Some people just can't sleep on the hard ground, while others get hot or cold too easily in tents.
Cabin camping affords all the comforts of home – such as showers, soft sheets, and comfortable beds. When you sleep indoors, you are protected from the wind and rain – or any other factors that might keep you awake in a tent. Since most cabin rentals have climate control, they can always be kept at the perfect temperature.
Reason #3 for Renting a Cabin: Better Privacy
Better privacy is one of the biggest selling points of cabin camping over tent camping. Because tents are made out of thin fabric walls, you easily hear whatever is going on outside. Especially in public campgrounds with other people, groups being loud late into the night can cause real problems.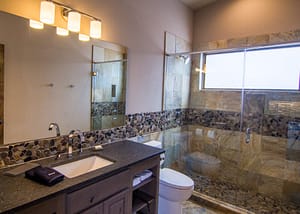 Another reason tent camping is more challenging is that public campgrounds require use of public bathrooms and most likely a bit of a walk to get there. For many of us, public showers and lack of privacy can increase the stress level of a camping getaway. When you are in a cabin, you have a nice bathroom within which to get cleaned up or to use at any hour of the day or night.
Contact Royal Gorge Cabins Today!
We designed our cabin camping options to provide the perfect balance of outdoor adventure and creature comforts. We offer both 1-bedroom and 2-bedroom cabin rental options, please Contact Us to learn more!