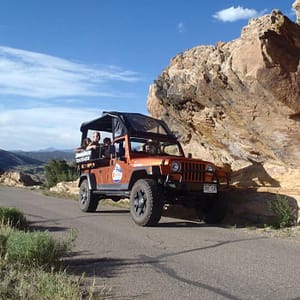 You and your family  have decided to venture into the wilderness and make some memories that could last a lifetime. If this is one of your first mountain adventures, you might not know where to start! We're here to help you with a step-by-step guide on how to plan a family vacation in the mountains.
Step 1: Decide What You Want to Do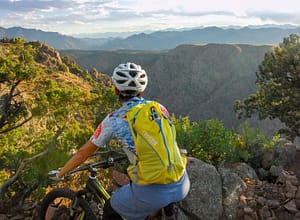 First things first – what is it that you and your family are looking to do in the mountains? Are you rugged outdoors people who want to go rock climbing, mountain biking, and backpacking? Or are you looking for an adventure fit for beginners, like whitewater rafting, zip lining, or an alpine slide? Or maybe you would like to go somewhere that is going to allow you to get some well-deserved TLC in a beautiful setting. 
Make a list of your must-do activities. Try to include one activity that each person in the family is excited for to up the odds that everyone will have a good time. Once you decide what you want from your mountain vacation, you're ready for step 2.
Step 2: Pick a Destination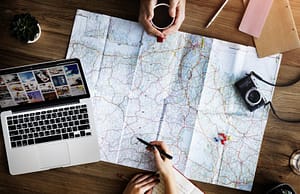 Take your must-do activity list that you made in step one and do some internet research to find the best locations in Colorado for them. You might search for "family rafting in Colorado" or "best alpine slides near Denver" to find the best location for you and your family to visit.
To help you narrow down your search, decide how far you're willing to drive. Pull up a map and see where that driving radius takes you. When you find mountain towns that have what you're looking for, see how far they are and decide if that's an acceptable distance for you. 
Choose a location that is within your travel radius that offers the activities that excite you and your loved ones.
Step 3: Find Your Accommodations
Once you've decided what city or town you're going to visit, you can begin your search for the ideal family cabin or glamping spot.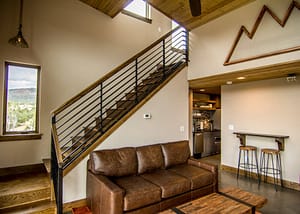 First, narrow down what type of accommodation you and your family prefer. Camping is great if you already have the equipment or if you're looking to make this a regular thing. Glamping is a lovely combination of some of the niceties offered by a cabin along with the wilderness perks of camping. Family cabins are a great option for luxury in the mountains as they offer many of the amenities of a nice hotel but also the solitude of a private cabin. Hotels are a more common option if you're wanting something close to town with nice amenities. 
Next, pull up Google or Trip Advisor and begin your search for the type of accommodation you decided on. When looking for a place, keep the following things in mind:
What is your budget?

Is it important for everyone to have their own room?

How close to town do you want to be? In town, close to town, or surrounded by nature?

Do you need wifi and other modern conveniences, or would you prefer to go without?

What are other factors that are important to you?
Once you find a place that ticks off all (or most) of your boxes, be sure to book it in advance, This is particularly important if you will be visiting on a holiday weekend or if your top pick is a popular one.
Step 4: Make a Packing List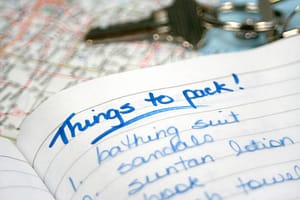 It's wise to make a packing list well in advance of your travel dates. This allows you to pick up supplies if you need them, and it helps you to be organized once the date draws near. Being prepared ahead of time can reduce the headache of getting everything together once you're ready to head out.
Step 5: Enjoy Your Vacation!
By doing your planning in this order, you can ensure that you and your family will go on a family vacation that is tailored to your individual desires. When your vacation draws near, pack, head out, and then let loose and enjoy your Colorado family vacation.